Winners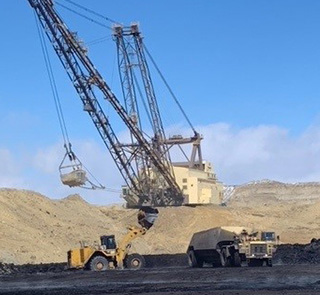 2023
Westmoreland Coal Co., Poplar River Mine
The Poplar River Mine began back in 1979, first owned and operated by SaskPower Corporation of Saskatchewan. After many name changes over the years, the mine is now owned by Westmoreland Mining. The mine is located in picturesque southern Saskatchewan, saddled up against the Big Muddy Valley. Employing approximately 140 people, the mine has been a constant supplier of coal to the Poplar River generating station for over 44 years. In addition to providing employment for area residents it has  also strived to be a good neighbor and participant  in the communities that surround the mine. The Poplar River Mine has always prided itself on safety which has allowed them to win The National John T. Ryan award 4 of the last 5 years by achieving a total frequency rate of 0.00. The mine's strong safety culture and top-notch employees help power the Province of Saskatchewan!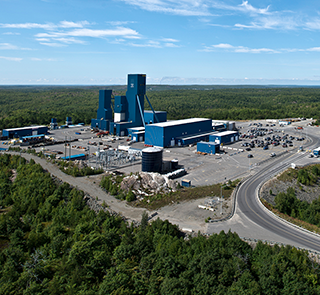 2023
Glencore, Nickel Rim South
Nickel Rim South Mine (NRS) is a 1.3Mtpy underground hard rock mine, located within the City of Greater Sudbury, Ontario.  Operating at depths between 1,100-1,720 metres below surface, NRS has been producing nickel and copper ore streams since 2010 (including minor amounts of cobalt, gold, silver, platinum and palladium) through the application of transverse blasthole mining methods (bulk mining).  The current life of mine is Q1 2024 and the site employs approximately 280 direct employees.  NRS has demonstrated its continued commitment to operational safety excellence across all levels of the organization and credits it's success due to the collaboration, engagement and openness of its workforce, JHSC committee, supervision and management in achieving a common goal – Safe Work.  As a testament to its success, NRS has received four John T Ryan Safety Trophies (Regional Ontario Metal Mine) in 2013, 2014, 2017 and 2021.  Now the achievement of receiving the John T Ryan Safety Trophy (National Metal Mine) for 2022 serves as a pinnacle to this success.