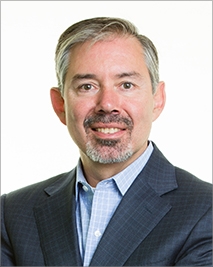 President
Pierre Julien
Pierre Julien is an Executive Vice President with DRA Global and President of DRA Americas. He is a seasoned executive with over 30 years of experience in the global mining industry.
He is the founder of Lincoln Strategic and ORE+PROS, two mining industry service providers. Prior to forming Lincoln Strategic, he was the President and CEO of Norcast Castings Inc., and was also the President of Outotec North America.
Julien graduated from the Haileybury School of Mines in 1984 and holds an MBA from the Queen's School of Business (1999).
He is the Past Chairman of the Canadian Mineral Processors Society (CMP), a former CIM Council member and was awarded the CIM Fellowship award in 2017.
President-Elect
Michael Cinnamond
Incoming President-Elect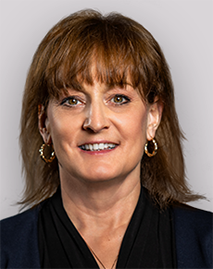 Immediate Past President
Past President and Ex-Officio
Roy Slack
Cementation
Audit and Risk Committee Chair
Eric Talbot
PricewaterhouseCoopers
Director at large
Garth Kirkham
Kirkham Geosystems
Eastern District, Second Year
Serge Perrault
Consultant
Eastern District, First Year
Heather Bruce-Veitch
Rio Tinto IOC
Central District, Second Year
Andrew Smith
Dumas Mining
Central District, First Year
Curtis Clarke
Golder Associates Ltd.
Western District, Second Year
Cameron Stockman
CEC Mining Systems Corp.
Western District, First Year
Jason Belanger
Nutrien Ltd.
Canadian Mineral Processors Society
Stuart McTavish
SF McTavish Consutling Inc.
Environmental and Social Responsibility Society
Karen Chovan
Consultant
Geological Society
Dan Marhsall
Simon Fraser University
Health and Safety Society
Glenn Lyle
MIRARCO
Maintenance, Engineering and Reliability Society
Dominique Privé
STI Maintenance

Metallurgy and Materials Society
Mansoor Barati
University of Toronto
Management & Economics Society
Jacqueline Allison
Tethyan Resource Corp.
Mining Society of Nova Scotia
Maggie Mackay
Klohn Crippen Berger
Society for Rock Engineering
Mike Yao
Vale
Surface Mining Society
Ross Pritchard
Teck Resources Limited
Underground Mining Society
George Darling
Sand Storm Gold