CIM
Mike Cinnamond is the senior vice president of finance and chief financial officer of B2Gold Corp. Prior to joining B2Gold in 2013, he was an audit partner at PricewaterhouseCoopers LLP where he was the BC Resources Leader for the mining, forestry and energy and utilities practices.
He has 22 years of experience in the mining industry sector and is a member of the Institute of Chartered Accountants of BC and holds an LL.B. designation from the University of Exeter.
He has been involved with CIM both locally and nationally for almost 20 years. He has served as treasurer, vice chair and ultimately branch chair of CIM's Vancouver Branch. He was CIM's audit and risk chair for several years and has been a director-at-large for the CIM Council for the past four years. At the 2018 CIM Convention + Expo in Vancouver, Mike was the moderator of the plenary session.
He is also currently a director of Canuck Place Children's Hospice in Vancouver and a board member of HighGold Mining Inc.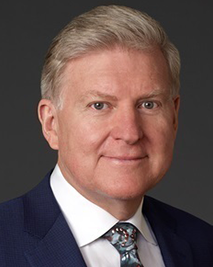 President-Elect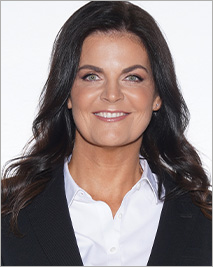 Candace MacGibbon
Incoming President-Elect
Immediate Past President
Governance Commitee Chair
Audit and Risk Committee Chair
Eric Talbot
PricewaterhouseCoopers
Director at large
Garth Kirkham
Kirkham Geosystems
Director at large
Johnna Muinonen
Dumont Nickel
Eastern District, Second Year
Stefanie Vo
Hatch
Eastern District, First Year
Craig Hudson
Santa Barbara Gold
Central District, Second Year
Betty Lin
Hatch
Central District, First Year
Phillip Cancilla
Heath & Sherwood
Western District, Second Year
Mary-Jane Piggott
Klohn Cripen Berger
Western District, First Year
Philippe Lepage
Nutrien
Canadian Mineral Processors Society
Stuart McTavish
SF McTavish Consulting Inc.
Environmental and Social Responsibility Society
Jenifer Hill
Consultant
Geological Society
Andre Randall
Simon Fraser University
Health and Safety Society
Samantha Espley
Stantec
Maintenance, Engineering and Reliability Society
Martin Provencher
AVEVA
Metallurgy and Materials Society
Roki Fukuzawa
Hatch
Management & Economics Society
Carlos da Costa
SFU and UBC Lecturer
Mining Society of Nova Scotia
Morgan Schauerte
Hemmera
Rock Engineering Society
Kamran Esmaeli
University of Toronto
Surface Mining Society
Brad Strueby
Teck Resources Limited
Underground Mining Society
Ali Madiseh
University of British Columbia