Anne Marie Toutant
President
CIM
Anne Marie Toutant is an independent non-executive director and mining executive who brings over 35 years of experience in the mining industry with extensive operations and technical expertise including the safe commissioning, world class start-up and initial operations of the $18B Fort Hills project, deployment testing of autonomous trucks in northern Alberta, final reclamation of Wapisiw Lookout (the first reclaimed oil sands tailings pond), and the consolidation of mining activities in the Suncor's Millennium Mine, one of the world's largest open-pit mines.
Since late 2020, she has been a Non-Executive Director for IAMGOLD and has served on several charitable and industry related boards over the years including the Suncor Energy Foundation and the Mining Association of Canada, serving as Chair from 2017-2019. Anne Marie is a founding member of Women in Mining Calgary (WIMYYC).  A Fellow of the Canadian Institute of Mining, Metallurgy and Petroleum (CIM), Ms. Toutant is currently the Institute's President and is a recipient of the Past Presidents' Memorial Medal recognizing her passion for minesite safety and mentoring young men and women in the mining industry. A professional engineer, Anne Marie holds a degree in Mining Engineering from the University of Alberta and is the proud mom of two accomplished women.
President-Elect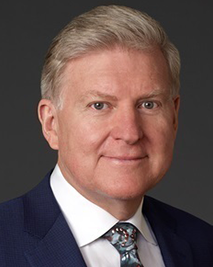 Ian Pearce
Incoming President-Elect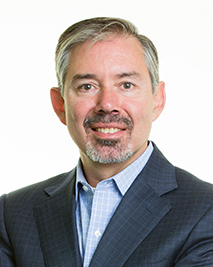 Immediate Past President
Governance Commitee Chair
Past President and Ex-Officio
Samantha Espley
Stantec
Audit and Risk Committee Chair
Eric Talbot
PricewaterhouseCoopers
Director at large
Garth Kirkham
Kirkham Geosystems
Director at large
Johnna Muinonen
Dumont Nickel
Eastern District, Second Year
Serge Perrault
Consultant
Eastern District, First Year
Stefanie Vo
Hatch
Central District, Second Year
Curtis Clarke
Golder Associates Ltd.
Central District, First Year
Betty Lin
Hatch
Western District, Second Year
Jason Belanger
Nutrien Ltd.
Western District, First Year
Mary-Jane Piggot
Klohn Cripen Berger
Canadian Mineral Processors Society
Stuart McTavish
SF McTavish Consulting Inc.
Environmental and Social Responsibility Society
Jenifer Hill
Consultant
Geological Society
Andre Randall
Simon Fraser University
Health and Safety Society
Glenn Lyle
MIRARCO
Maintenance, Engineering and Reliability Society
Dominique Privé
STI Maintenance

Metallurgy and Materials Society
Janice Zinck
Nova Scotia Government
Management & Economics Society
Carlos da Costa
SFU and UBC Lecturer
Mining Society of Nova Scotia
Morgan Schauerte
Hemmera
Society for Rock Engineering
Mike Yao
Vale
Surface Mining Society
Brad Strueby
Teck Resources Limited
Underground Mining Society
Ali Madiseh
University of British Columbia