Mining Now is a collaboration between CIM and Crownsmen Partners. Join industry experts as they discuss modern mining and processing equipment, the latest innovations in energy efficiency and production, issues around attracting talent, evolving safety regulations and so much more. This is the mining of today that will shape the mines of tomorrow.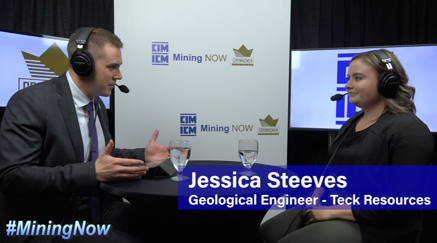 Listen to discussions on:
Modern mining and processing equipment

Autonomous vehicles and IoT

Safety

Diversity

Labour

Team building
and more!
Learn:
How the latest innovations - both big and small - in mine operations has helped to increase energy efficiency and production

How minimizing waste and maximizing the use of resources leads to sustainable operations and cost-savings

What the future of mining will look like through the adaptation of new technologies. 
Want to be a sponsor or submit a discussion idea?
Mining Now is looking for sponsors to join us. If you'd like information on how to sponsor a Mining Now episode or to propose an interview for a future episode, contact professionaldevelopment@cim.org. 
Follow us online with #MiningNow.