CIM's books and special volumes offer insight into a wide variety of industry related topics.
Become a CIM Member
A CIM membership can help enhance your professional profile, develop your business network and build your company's profile. The Canadian Institute of Mining Metallurgy and Petroleum offers multiple membership types, with different levels of engagement to meet any mining industry professional's business needs and career goals.
Join CIM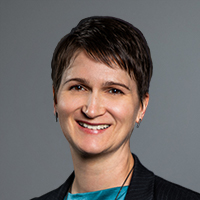 Being a part of CIM not only helps me stay on top of the most critical challenges within industry, it also keeps me informed of potential solutions and in touch with experts who can support me and my clients.