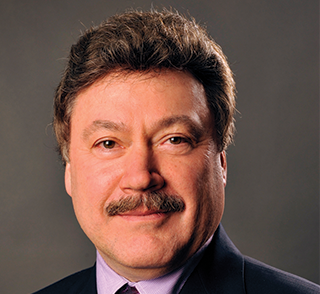 2017
A.O. Dufresne Exploration Achievement Award
Dr. Dean McDonald holds bachelor's and master's degrees in geology from McMaster University and the University of New Brunswick, respectively. He also holds a PhD in mineral deposits geology from Western University.
Early in his career, Dr. McDonald was involved in the discovery of new deposits at Les Mines Selbaie in northern Quebec. Later, as chief geologist at the Miramar Con Mine, his team defined the largest reserve in the mine's 60-year history and was also involved in the EXTECH study of the Yellowknife Greenstone Belt.
As exploration manager at Miramar's Hope Bay project, Dr. McDonald was part of the team that discovered the Naartok and Suluk deposits and expanded existing deposits. As vice president, exploration of Committee Bay Resources, he participated in the discovery of the Three Bluffs deposit in this new greenstone belt in Nunavut. As senior vice president, exploration with Hecla Mining Company, Dr. McDonald's team added 300 million ounces of silver reserves in the past 10 years, marking the highest reserves in the company's 125-year history. His team has also successfully extended mine life at the Casa Berardi Mine and advanced an extensive land package in Quebec.
Dr. McDonald has also been a contributor in international discoveries at San Sebastian in Mexico, Mantua in Cuba and Agua Rica in Argentina. He is an active volunteer in the mining industry and is a Fellow of the Society of Economic Geologists and Geological Association of Canada.