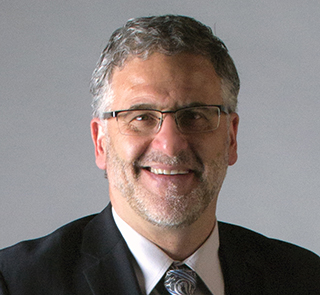 2013
CIM Fellowship
2018
CIM Distinguished Lecturers
Dominic Fragomeni is an executive professional engineer with over 30 years experience in mineral processing operations management, technology implementation and business leadership.
As vice-president of Glencore-XPS, Fragomeni leads a team of technical specialists that provide innovative and practical solutions to clients in over 25 countries. Prior to joining XPS, he held various operations management roles including mill superintendent at Hemlo Gold, Brunswick Mining, Falconbridge Kidd Creek, Strathcona Mill and Raglan. 
Fragomeni is a former national chairman of CMP. He received a CIM Fellowship in 2012 and a Noranda Achievement Award in 1996. He is a board member of Bharti School of Engineering and of Mirarco and supports research initiatives at the University of Alberta and McGill. He is an active member within CMIC and is passionate about operations performance excellence and supporting innovation in the industry. He is a graduate of the Haileybury School of Mines and received his mining engineering degree from Queen's University at Kingston in 1988.
Distinguished Lecturer 2018-19
Lecture Abstract
X
Innovation in Mineral Processing:  Celebrate the Past…Look to the Future
The mineral processing industry has a long history of innovation that is recognized but not often celebrated. These include significant advances in mineral measurement, testing, comminution, mineral separation and process control technologies that have transformed many mineral assemblages into ore.
This presentation presents some of the major mineral processing innovations and the impact they have had on our industry. As we look to the future, it is critical that we innovate and change. The role of our past and present industry leaders, champions and mentors of technology are explored with some examples of the next developments and how they can be catalyzed in the face of risk management, lower metal price cycles, resource constraints, inertia and the challenge of short term value delivery.  
Where do I start?  A Troubleshooting Guide for the Mill Engineer
Mineral processing plants continue to play a major role in the business case for many mining projects. The combination of ore variability, process complexity, scale and resource limits combined with continued pressure on operating costs and quality targets make the mineral processing plant challenging, yet fascinating and ripe with opportunity.
The ability to distill this complex network to its most basic elements is essential in achieving entitlement from the ore and installed equipment. In this presentation, the author presents a simple and elegant view of these elements and to the Mill Engineer, Mill Manager or Superintendent.  Ore, Water, People and Process are presented discretely and their interactions are described through case studies from our industry.