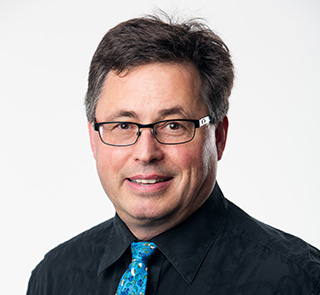 2018
CIM Distinguished Lecturers
Arnfinn Prugger was born in Kirkenes, Norway in 1957, emigrating to Canada with his parents in 1960. His father worked in the fledgling Saskatchewan potash industry. Prugger spent his formative years in Saskatoon. He graduated with a B. Sc. in geological engineering (geophysics) from Queen's University in 1982, then pursued graduate studies at the University of Saskatchewan, completing his M. Sc. in 1985 (thesis: "Microseismicity Related to Potash Mining") and his Ph. D. in 1994 (thesis: "Fracture Mechanism of Potash Microseismic Events").  Prugger worked at PotashCorp (now Nutrien) from 1990 through 2018, ending his career as Vice President, Technical Services. His applied research interests include development of real-time microseismic and rock mechanics monitoring systems in potash mines, development of improved in-mine instrumentation systems, the application of geophysical techniques to many different potash mining problems, and mine safety research (everything from reducing groundfall hazards to the mitigation of inflow risk).
Distinguished Lecturer 2018-19
Lecture Abstract
X
Scissors Creek: The First Potash Shaft Successfully Completed in Saskatchewan since 1979
The Rocanville potash mine, which is located in southeast Saskatchewan, has been in continuous production since its inception in1971. Potash is mined at approximately 1000 m depth below surface at Rocanville. In 2007 an expansion of the Rocanville mine was announced: to increase production from 3.0MMtpa to approximately 5.7MMtpa finished potash products. The Rocanville potash mine has historically been accessed through two shafts: a production and ventilation exhaust shaft, and a service and ventilation fresh air shaft. A very important part of the Rocanville expansion involved construction of a new service shaft 15km from the existing surface plant. Once this third shaft was completed in 2015, the historical service shaft was converted to a second production shaft. Three shafts are now available for mine access and ventilation at Rocanville. This presentation summarizes the construction of the new Scissors Creek shaft at the Rocanville mine, the first potash shaft successfully completed in Saskatchewan since 1979.