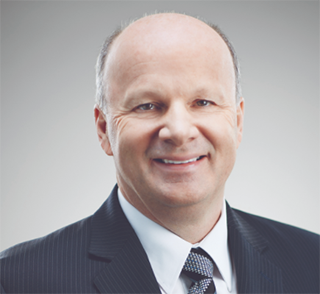 2018
A.O. Dufresne Exploration Achievement Award
Alain Blackburn is a professional engineer with a bachelor's degree in geological engineering from the Université du Québec à Chicoutimi and a master's degree in project management from the Université du Québec en Abitibi-Témiscamingue. He is a long-time member of the Ordre des ingénieurs du Québec.
In 1986, he participated in the discovery of the 2.5-million-ounce Bousquet 2 gold deposit in the Abitibi region, Quebec, before joining Agnico Eagle.
During 30 years at Agnico Eagle Mines Ltd., Blackburn has overseen the discovery of approximately 42 million ounces of gold, spending US$1.2 billion on exploration. He views the discovery of a deposit as a team achievement. In 1993, he participated in AEMQ's Découverte de l'Année as chief geologist at the LaRonde mine in the Abitibi. He received the AEMQ Award for Entrepreneur de l'Année on behalf of Agnico Eagle Mines in 2003. As senior vice president of exploration at Agnico Eagle, he directed the discovery of the Lapa deposit in the Abitibi that received the Prix Developpement de l'Année from AEMQ in 2004. He supervised the company's Val d'Or exploration team, which discovered the Whale Tail and V zones in Nunavut that received the PDAC's Bill Dennis Award in 2017.
Blackburn has contributed to Agnico Eagle's acquisition of properties at Kittila in Finland, Meadowbank and Meliadine in Nunavut, and Pinos Altos and La India in Mexico, which were developed into mines, as well as the Canadian Malartic mine. These properties contained 28 million ounces of gold at the time of acquisition at a cost of US$3.3 billion.