CIM offers multiple membership opportunities at different engagement levels that meet your key business needs and professional goals.
Be noticed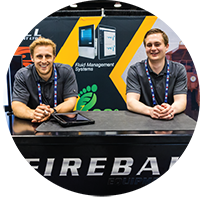 Your company has the opportunity for exclusive choices for booth space at the CIM Convention + Expo.
Be informed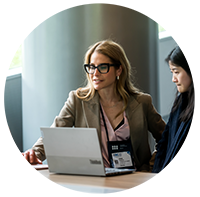 You will have access to leading edge knowledge and innovations through our technical paper library, CIM Magazine, CIM Journal, and renowned conferences.
Be connected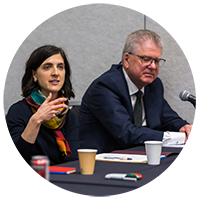 We can help your company share expertise, get heard and be noticed in the mining industry locally and globally.
Find the corporate membership level that's right for you.
Compare levels +
MEMBERSHIP BENEFITS
EXECUTIVE
$10,000
AFFILIATE
$5,000 
ASSOCIATE
$3,000
COLLABORATOR
$1,000
Developing Expertise and Fostering Connections
 
 
 
 
Corporate Membership
 1 
 1 
 1
 1 
National Memberships
 10
 5
 3
 2
Branch Memberships
 10
 5
 3
 2

Subscriptions to CIM Academy Premium digital content

 10
 5
 3
 2

Access to OneMine Digital Technical Library

✔
✔
✔
✔

Access to CIM Technical Paper Library and CIM Journal

✔
✔
✔
✔
Discount on multiple year memberships paid upfront - minimum 3 years (loyalty discount)

 10%
 10%
 10%
 10%

Membership discount for all additional employees

 15%
 15%
 10%
 10%
CIM Annual Convention/Brand Visibility
 
 
 
 

Registration rate discount

 15%
 10%
 10%
 -

Discount on booth (10' x 10')

 50%

 25%
 15%
 10%

CIM EXPO priority points for prime booth selection

 ✔
 ✔
 ✔
 ✔

Discount on sponsorship opportunities

 15%
 10%
 -
 -
Industry Engagement and Brand Recognition

 
 
 
 
Logo and company profile in Member Directory
 ✔
 ✔
 ✔
 ✔

Sponsorship of webinars on theme of choice

 1
 -
 -
 -

Discount on advertising in CIM Magazine
Discount on online advertising


*Discount on the 1st ad
**Discount on additional ads

 15%*
 10%**
 10%*
 -
 -

Dedicated Webcast/Podcast feature

 1
 -
 -
 -

Recognition in Annual Report

 ✔
 ✔
 ✔
  ✔

Logo in CIM Newsletter and social media upon

joining (E-News/Social Media)

 ✔
 ✔
 ✔
 ✔
Access New Talent and Future Workforce
 
 
 
 

Booth at Virtual Career Fair

 1
 -
 -
 -

Advertise career opportunities on CIM Job Board (value: $325 per posting)

 8
 5
 2
 1