Winners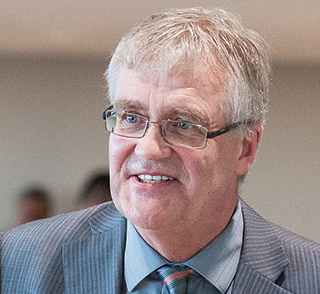 2019
Gordon Winkel
Retired as vice president from Syncrude Canada Ltd., Gordon Winkel joined the University of Alberta in 2010 and has supported the establishment of the David and Joan Lynch School of Engineering Safety and Risk Management. His work to improve safety and technology in the mining industry led to three Distinguished Lecturer Awards from CIM in 2002, 2008 and 2013.
Winkel chairs the J.T. Ryan Safety Committee for CIM. He adjudicates the Hatch-CIM Mining and Minerals Project Development Safety Award and is a member of the CIM Executive Safety Strategy Committee. He is also an executive advisor on the Alberta Mining Safety Association Board.
Winkel is a member on safety boards and committees across many industries, and works to provide support in risk management and organization effectiveness across North America.
Distinguished Lecturer 2008-2009
Lecture Abstract
X
The Innovation Imperative
The mining industry supplies the means for advancing our society's capability while being challenged to provide results efficiently and responsibly and in a sustainable manner. The role of innovation in operating practice and technology development as a mechanism for generating improvements is imperative to the success of the mining industry delivering on these expectations for performance.
The presentation explores the different forms that innovation can take and the enabling factors that support organizations in achieving breakthrough improvements driven by both creative and technologically advanced solutions. The work of managing innovation to differentiate overall industry effectiveness and competitive advantage is examined. Leadership in innovation is also profiled with the development of initiatives that have the ability to coordinate research improvements across the industry to the benefit of all mining operations.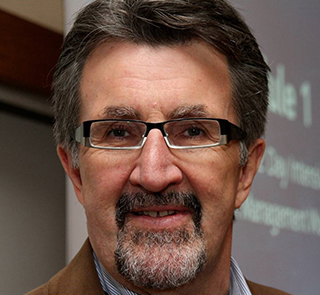 2018
Jim Joy
Jim Joy has worked for over 30 years in the global minerals industry in the development of operational risk management.
From 1998 to 2011, he was professor and director of the Minerals Industry Safety and Health Centre (MISHC) at the University of Queensland in Australia.
Joy has had high level advisory roles for WMC, BHP Billiton and Xstrata, and until from 2007 to 2011 was the Anglo American chair of risk management which involved development of a global HSE risk management education and training initiative.
Joy's work has been recognized by the AusIMM (2004 Occupational H&S Award), the UK Institute of Chemical Engineers (2009 Innovation and Excellence Award in H&S) and the International Mining Technology Hall of Fame (inducted in 2015).
Recent work includes primary authorship of the 2015 ICMM guide on Critical Control Management and subsequent consulting with several global clients on the approach.