Winners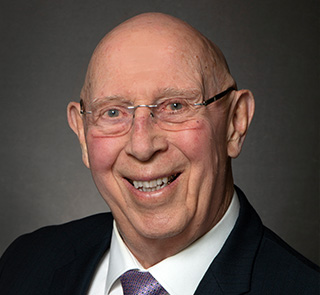 2023
Don MacLean
Don MacLean grew up in mining towns in the Abitibi region of northern Quebec. He graduated from Acadia University and McGill University in 1959 with a degree in Mining Engineering. After graduation, he worked underground for International Nickel (INCO) when underground mining was transitioning from rail-based equipment to mobile equipment. After witnessing the issues workers faced, he recognized the need for a safer working environment. MacLean subsequently worked for Ingersol Rand in Montreal before moving to Thornbury and JMG Engineering. In 1973, he founded MacLean Engineering to develop innovative mobile equipment solutions to address a range of mining issues and improve worker safety. He revolutionized safety in the mining industry with the development of the Blockholer, Scissor Bolter and, more recently, battery operated bolters and equipment. MacLean Engineering celebrates its 50th anniversary in 2023 and is now the world's largest Canadian-based manufacturer of underground equipment with over 1,100 employees on four continents.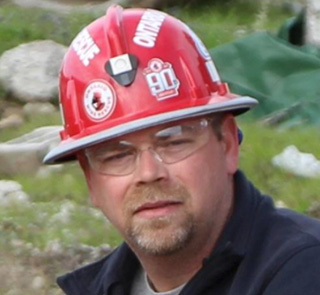 2022
Shawn Rideout
Since 2015, Shawn Rideout has been chief mine rescue officer for the province of Ontario. His prior mining background is rooted in operations and contract mining.  A native of Timmins, Ontario, Rideout received his Introductory Ontario Mine Rescue Certification in 2006 while with Falconbridge Kidd Creek Mine (now Glencore Kidd Operations). He served as an active mine rescue volunteer responder in the Timmins District before joining the Ontario Mine Rescue program based out of the Sudbury headquarters.  
In his role as chief mine rescue officer, Rideout is responsible for overseeing all underground mine rescue training, preparation, and emergency response activities within the province.  This includes the staff of District Mine Rescue Officers, a province-wide inventory of mine rescue response equipment, and the assurance of emergency response capability at all operating mines within Ontario. During his 7 years in the role, Rideout has worked quickly to improve standards and procedure, modernized equipment and drastically improved the capacity and availability of mitigating controls available to the many Ontario mine operators in the form of mine rescue response should an unexpected event occur. 
Since 1929, the Ontario Mine Rescue program has been a standardized province-wide collaboration between all mine operators working to ensure emergency response capability and reduce the risk profile of the work performed by the over 900 Ontario volunteer responders.