Winners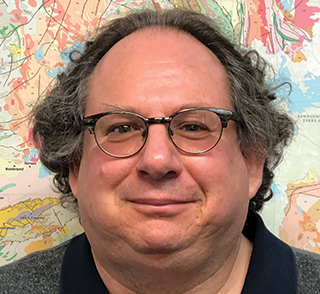 2019
Serge Perreault
A graduate of the Université de Montréal, with a bachelor's degree (1982) and a master's degree in geology (1987), Serge Perreault has been active in the field of geological research and mineral exploration for nearly 30 years. Perreault worked for 17 years at the Quebec Department of Natural Resources between 1991 and 2008. In October 2008, he joined SOQUEM as a senior geologist and since November 2015, he has held the position of principal geoscientist. Serge is a member of the Ordre des géologues du Québec and several other geoscience organizations. He was president of the CIM Quebec Northeast Branch between 1998 and 2002, vice president of District 2 (Quebec) from 2008 to 2010 and chair of the Geological Society from 2016 to 2019. He is also a co-founder of the North American Iron Ore Symposium organized under the umbrella of CIM and the Minnesota Section of SME.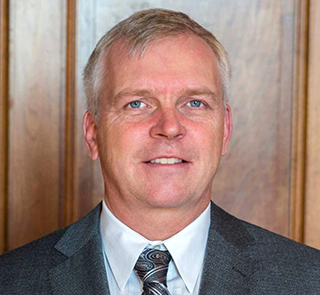 2017
Hendrik Falck
Hendrik Falck has been living and working as a geologist in Yellowknife since 1990. He graduated from Carleton University with a master's degree in 1990, and a bachelor's degree from the University of Toronto. After arriving in Yellowknife to study gold showings for the Government of the NWT (GNWT), Falck worked as an exploration geologist for Covello, Bryan and Associates, as the Kennecott Canada Inc. bulk-sample geologist and plant manager and during the assessment of the Diavik Diamond Mine kimberlites.
Following gold exploration projects with Royal Oak Mines, Falck returned to the territorial government. Falck is currently a mineral deposits geologist and supervising a multi-year program to complete geochemical sampling in the Northwest Territories' extent of the Cordillera and working on research projects examining mineral deposits in the territory.
Falck is the president for Geoscientists Canada where he has also served as the NWT/NU director. He is also a past president of the NWT and Nunavut Association of Professional Engineers and Geoscientists. Falck is a member of the CIM Geological Society Council and a technical editor for the CIM Journal. He is also a director for the Canadian Geological Foundation.