Winners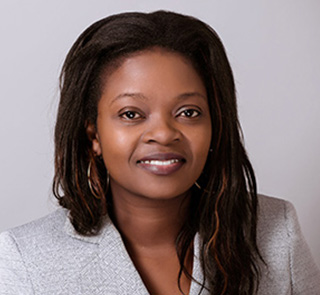 2023
Theresa Nyabeze
Theresa Nyabeze is a professional mining engineer with over twenty years of experience in the mining industry in engineering and in operations. Over the years, she has gained the diverse experience necessary to fully support the governance of mineral resources and reserves.  Starting out as a short-range underground mine planner responsible for producing day to day drilling and blasting layouts, development prints and operations scheduling, she then transitioned to creating mine design packages, life of mine plans inclusive of infrastructure considerations and writing of supporting reports while collaborating with multidisciplinary teams. Adding to her engineering experience, she worked underground as a front-line supervisor, providing leadership to crews to better understand the impact of mine engineering plans on the execution of work.   
Her diverse hands-on experience is instrumental in her ability to contribute effectively to issues pertaining to the estimation of mineral reserves and resources along with their related governance in various regulatory environments for public disclosure, process standardization and risk management.  She interacts with various technical groups and promotes dialogue on topics pertaining to mining resources and mineral reserves.  
Theresa's personal motto is "Take care of people and the rest will follow" with the strong belief that technical excellence is enabled by inclusive work environments. She has received many accolades for her contributions to both her community of Sudbury and to Canada. Most notable among these awards are the Canadian "40 Under Forty" award from Northern Ontario Business and inclusion among the 100 Accomplished Black Canadian Women. She is also a proud alumnus of the Governor General's Canadian Leadership Conference.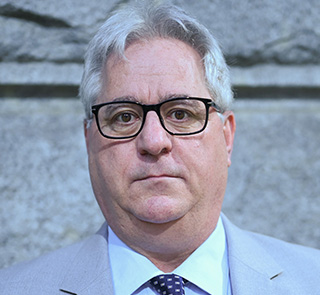 2022
Christopher Collins
Chris Collins is retiring as chief mining advisor at the British Columbia Securities Commission (BCSC)  in May. He has been in this role since 2014, leading a team focused on NI 43-101 and the Canadian mining securities disclosure regime. 
Prior to the BCSC, he held executive roles in Toronto based junior exploration companies, Apogee Silver Ltd. and Gold Eagle Mines Ltd. There he led teams with projects in Bolivia, Chile and Red Lake, Ontario, respectively. Before this he was director of ALS Laboratories Group Eastern Canada operations. 
Collins started his career over 35 years ago with Noranda Exploration in Newfoundland before moving to the Brunswick #12 Mine in Bathurst, New Brunswick. While with Noranda in Bathurst he also led exploration projects in Brazil, Norway, and Chile. He holds a Bachelor of Science Degree in Geology from Memorial University of Newfoundland, and a Master of Business Administration from Saint Mary's University in Nova Scotia. He is a professional geoscientist registered in both British Columbia and Newfoundland and Labrador.