Winners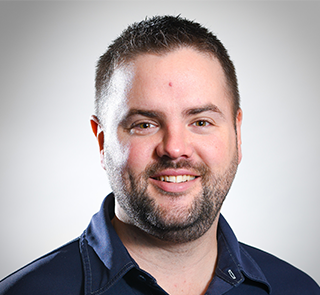 2021
Cementation Canada Inc.
Pictured: Steve Wrixton, Cementation
Compass Mineral's Goderich mine is a salt mine located on the East shore of Lake Huron in Ontario, Canada. Cementation was awarded this Engineer, Procure and Construct (EPC) project to demolish and replace two headframes, reline both shafts, install full circumference hydrostatic steel liners in both No1 and No2 Shafts as well as significant mine ventilation infrastructure upgrades. The design and installation methodologies had to ensure that mine production continued while sealing the mine shafts to stop current water ingress from entering the mine. 
The Goderich Mine Shafts Relining Project, which was a complex and challenging scope of work, executed over 1673 days, with 543,474 work hours and no lost time injuries, achieving safe substantial completion by mid-February 2019. The safe work execution was a result of extensive planning, with a dedication to health and safety, as all the project team went beyond a culture of compliance, to one of commitment.

2018
Bethune Mine (formerly the Legacy Project), K+S Potash Canada
K+S Potash Canada (KSPC), a subsidiary of German giant K+S Group, recently completed implementation of its $4.1B Bethune Mine (formerly the Legacy Project) in Saskatchewan, Canada. It is the first greenfield potash mine built in the province in more than 40 years.
As KSPC's design and project management partner, Wood led an integrated execution team tasked with delivering all aspects of engineering, procurement, construction and commissioning for the solution mine and processing facility.
The work included the management of complex third party design-supply technology packages for key components of the plant where three different types of potash are produced. Total planned production is roughly 2.9 million tonnes per annum.
Over 23,000,000 man-hours were put into the project, with a site workforce that peaked above 3,000 people daily.  Wood and KSPC worked in partnership on health, safety, security and environmental aspects of the project as it evolved from a pure greenfield site to a fully operational production facility. As a result, the project team achieved over 11 million hours without a lost-time injury.
On June 11, 2017, just under five years after the groundbreaking ceremony, the Bethune mine produced its first tonne of marketable potash.