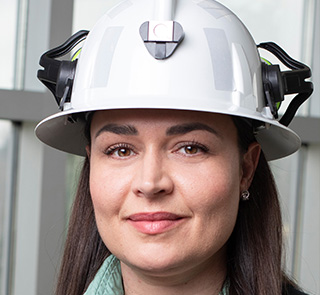 2022
Mining Safety Leadership Medal
Stephanie Bleker currently holds the role of mine manager at Totten Mine with Vale. She believes it is a very exciting time in the Canadian mining industry considering the new opportunities unearthed by exploration, better methods and technology making mining safer and more efficient. 
Bleker is a mining engineer who started her career as a learner miner after which she worked in various production roles on underground and surface mines. Her experience includes Base Metal, Platinum, Diamond and Coal mines in Canada and South Africa. 
The most important part of each day's work for Bleker is to ensure that all employees go home safely and to mine in a sustainable manner.