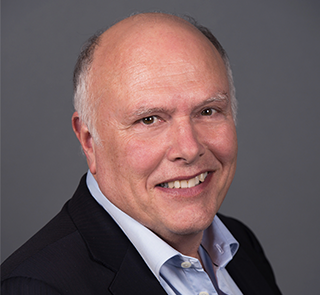 2021
A.O. Dufresne Exploration Achievement Award
Bob Wares is a professional geologist with over 40 years' experience in mineral exploration and development, mostly in Eastern Canada. He was one of the three original founders of Osisko Exploration/Osisko Mining Corp. and was responsible for the discovery of the Canadian Malartic bulk tonnage gold deposit, which was subsequently developed into Canada's largest gold mine. He is the recipient of various awards, including theViola McMillan Award in 2011m and was named, together with John Burzynski and Sean Roosen, as "Mining Men of the Year" for 2009 by the Northern Miner.
He is past president and director of the Ordre des Géologues du Québec and currently serves on advisory boards for the Faculty of Science of McGill University and the Autorité des Marchés Financiers du Québec. He is currently chairman and CEO of Osisko Metals Inc. and sits on the board of directors of Osisko Mining and Brunswick Exploration.
Wares has a BSc and an honorary doctorate in earth sciences from McGill University.