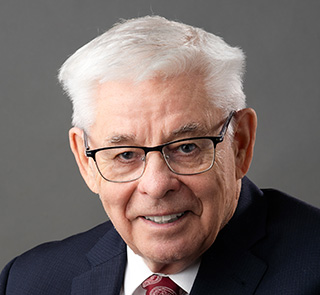 2022
CIM Distinguished Lecturers
2010
Selwyn Blaylock Canadian Mining Excellence Award
1996
CIM Fellowship
Phillip Mackey is a well-known metallurgist in the field of non-ferrous extractive metallurgy and a member of the Canadian Mining Hall of Fame. He advanced the development of not one but two significant copper smelting technologies. Mackey obtained the BSc (Hons.) and PhD degrees from the School of Metallurgy at the University of NSW, Australia. He then moved to Montreal to join Noranda, where with others, helped develop the Noranda Process in the 1970s, the world's first continuous copper smelting process, and later co-invented the Noranda Converting Process in the 1980s. These processes remain in operation at the only remaining copper smelter in Canada.
He has also worked extensively on the processing of lateritic nickel ores. One of Dr. Mackey's interests since the early 70s is the energy consumption in metals production. Drawing on considerable experience, he has recently focussed on new technology for metal production in a low-carbon world.
The Phillip Mackey Symposium was held in his honour at the 2019 Copper Conference in Vancouver. He is a Past President of the Metallurgical Society, and a Fellow of CIM and TMS. His CIM and METSOC Awards include the Silver Medal; a Special Medal of Honour, the Selwyn G. Blaylock Medal and the Airey Award for "outstanding contributions" to the field of extractive metallurgy.
Distinguished Lecturer 2022-23
The Global Energy Transition and Metals from the Present World to a Low-Carbon One. The Importance of Metals and Canada's Role
Lecture Abstract
X
Metals are central to the global energy transition towards a low-carbon world. For example, copper's unrivalled electrical properties mean it is essential for all types of renewable energy, while nickel, cobalt and lithium are important battery metals; steel is essential for infrastructure projects. This presentation puts into perspective the importance of these critical metals in the global energy transition and discusses new mining-metallurgical technologies now under early development to meet the needs of a low-carbon world. This includes new technologies based on green hydrogen as a reductant and high-temperature electrolytic techniques for metal production. Given the challenges faced by the industry in meeting "Net Zero" and the technical and engineering work required means the timelines to reach this goal will be quite lengthy. Canada can play an important role in helping to diversify the global supply of critical metals and these aspects are also discussed.