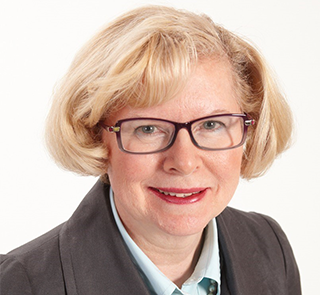 2021
Robert Elver Mineral Economics Award
Patricia Mohr is the former vice-president, economics and commodity market specialist at Scotiabank's executive offices in Toronto. She worked closely with corporate & investment banking and with global risk management, preparing the metal and oil & gas price forecasts for credit evaluations at The Scotiabank Group, one of the world's great mining banks. 
Mohr developed the 'Scotiabank Commodity Price Index' – the first index designed to measure price trends for Canadian commodities in export markets, and for many years, wrote a widely-read commodity market report. She presented to mining clients at home and abroad and is a frequent speaker at conferences across Canada and in Chile, Peru, Mexico and China.  
Prior to joining Scotiabank, Mohr spent a number of years with Alberta Energy Co. Ltd. in Calgary (later EnCana Corp.) and with CP Ships and Canadian Pacific Bermuda in London as Corporate Economist. She began her career as a mineral economist with the Department of Energy, Mines and Resources in Ottawa and was privileged to work with Dr. Robert Elver.  She holds an Honours B.A. degree and an M.A. degree in economics from the University of British Columbia (UBC) and is on the board of directors of ERA, CRIBE and Alumni UBC.