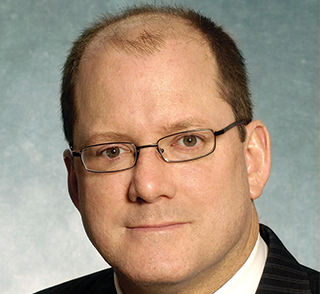 2013
Robert Elver Mineral Economics Award
2017
CIM Distinguished Lecturers
Dr. Michael Samis is a leading integrated valuation and risk modelling practitioner in the natural resource industries with more than 25 years of mining experience. He has extensive professional experience valuing mining and petroleum projects with complex forms of flexibility and risk. His assignments have ranged from exploration stage to late-stage capital investments and include project financing and contingent taxes.
Dr. Samis has presented more than 30 professional valuation courses at universities and mining companies around the world, and has published or presented numerous valuation papers. In 2013, CIM awarded Dr. Samis with the Robert Elver Award for his contributions to mineral economics. He holds a PhD from the University of British Columbia in mining engineering and Finance and he is a registered professional engineer in Ontario.
Dr. Samis is currently an associate partner with Ernst and Young's Transaction Advisory Service in Toronto, where he and his team also value derivative securities.
Distinguished Lecturer 2017-18
Lecture Abstract
X
Managing capital risk exposure by design
The mining industry has been criticised for over-investing in projects by front-loading capital investment. This criticism reflects the irreversibility of capital investment which can lead to negative returns and value destruction when business conditions turn hostile. An Integrated Valuation and Risk Modelling ("IVRM") framework can help companies consider the possibility of both hostile and favourable commodity price environments in their investment decision-making. IVRM is illustrated with a case study involving design choice at a prefeasibility project. In this example, there is a choice between either a staged development or a frontloaded capital design when there is gold price uncertainty. The analysis shows how static cash flow models may lead to front-loading capital with unnecessarily high risk exposure while a dynamic IVRM analysis brings out the lower capital risk of staged development. When capital is expensive, there is a real benefit to using IVRM to better understand the value of actively managing capital risk exposure with flexible project design.