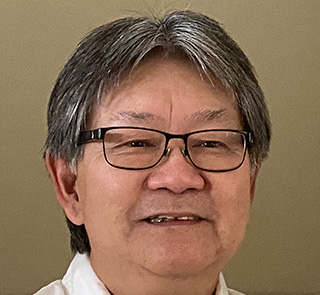 Maurice Tagami has over 40 years of experience in mine development and operations. He holds a degree in metallurgical engineering from the University of British Columbia and is a professional engineer with the Engineers and Geoscientists of British Columbia. During his career he has specialized in extractive metallurgy and mineral processing, playing a significant role in the design, engineering and project management and delivery of numerous open-pit, underground and heap leach mining and processing projects in precious and base metals worldwide.
Tagami is currently the technical ambassador and was formerly vice president, mining operations at Wheaton Precious Metals Corp., one of the world's largest precious metals streaming companies. Previously, he held the positions of president and CEO with Keegan Resources Inc. and senior project manager (Onca Puma Project) with Canico Resource Corp. as well as manager, metallurgy (Bulyanhulu Project) for Sutton Resources. He has also served on the board of several publicly traded exploration and development companies. He currently sits on the boards of Foran Mining Corporation and Maple Gold Mines Ltd.
Tagami has been active in the Canadian Mineral Processors (CMP), a technical society of CIM for over 30 years, serving in both regional and national executive committees and was chairman of CMP in 2001. He was the recipient of CMP's Lifetime Achievement Award in 2022.