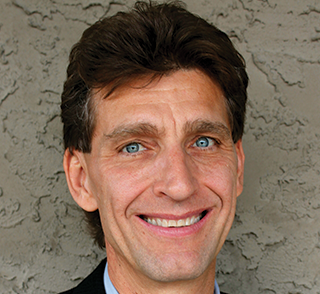 2017
CIM Distinguished Lecturers
Marty Wacker is principal engineer with Cameco Corporation and has over 30 years of experience. He spent over two decades developing Cigar Lake's unique, underground jet boring mining method from concept to production, leading the engineering to freeze the ore body and remotely mine the ore using a high pressure water jet. At Cigar Lake, he managed the design, construction and testing of equipment and infrastructure and held positions of maintenance superintendent and technical superintendent.
Wacker currently specializes in ground freezing and mining studies in the corporate technical department, providing support for Cigar Lake, other operations and future projects. He received a bachelor of science in mechanical engineering from the University of Saskatchewan in 1984.
Distinguished Lecturer 2017-18
Lecture Abstract
X
Development of the Cigar lake jet boring mining method
The Cigar Lake uranium deposit is one of the world's most difficult to extract due to very poor ground conditions, high pressure water and radiation from extremely high grade ore. This presentation focusses on the 20 year development of ground freezing and water jet mining (jet boring) methodologies to overcome these challenges and the highlights of the production ramp up.