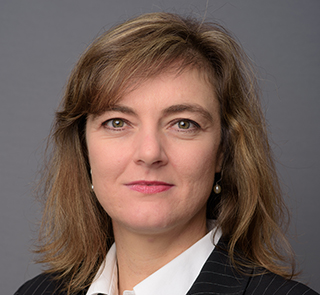 2017
McParland Memorial Award for Excellence in Maintenance, Engineering and Reliability
Liezl van Wyk is Namibian by nationality. She obtained her bachelor's degree in electrical and electronic engineering at the University of Stellenbosch, South Africa, in 1994, and her master's in high voltage engineering in 1996. 
She worked for nine years in the power utility industry across the distribution, transmission, generation and research and development businesses in the SADEC region. After completing her MBA at IMD in Lausanne, Switzerland, in 2006, van Wyk joined Rio Tinto in Australia as principal adviser, business analysis. 
This was followed by a move to Rio Tinto USA Operations in 2008. Van Wyk joined Diavik Diamond Mines in 2010 as energy principal advisor to design and develop the first large scale off-grid wind-diesel Arctic project at a mine. 
Subsequent roles include business improvement, operations excellence and sustaining capital manager. She currently is the technical services manager for Diavik and business partner for the Copper and Diamonds group at Rio Tinto.