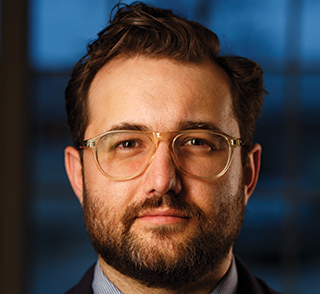 2017
CIM-Bedford Canadian Young Mining Leaders Award
Kyle Leadbeater works for K+S Potash Canada as the superintendent of dry end production. Since joining KSPC in 2012, he has served as part of a technical authority team to direct the design, hired the operating team and led the execution of an operational readiness project for the compaction, storage and loadout areas of the plant.
Prior to KSPC, Leadbeater worked as a design engineer for another potash expansion and as process engineer in an operating potash facility.
Leadbeater is very active in the music community in Regina. When he's not performing as an artist in bands and as part of collectives, he can be found supporting the industry by hosting a radio show on the community radio station, serving on their board of directors and organizing, booking and promoting concerts.
Leadbeater graduated with a degree in industrial systems engineering from the University of Regina in 2005.