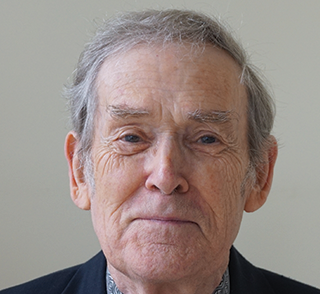 2014
CIM Fellowship
2014
CIM Fellowship
2017
Selwyn Blaylock Canadian Mining Excellence Award
John Goode graduated from the Royal School of Mines, United Kingdom, in 1963, and joined Falconbridge, spending two years trouble-shooting the pyrrhotite roasters. This was followed by jobs at RTZ's Avonmouth smelter in Rio Algom's Elliot Lake uranium-rare earth plants and for Ore Sorters. 
In 1976, Goode joined Kilborn Engineering where he spent 18 years, where he eventually became VP Mining and Metallurgy. In 1994, he joined Barrick and managed its China operations for the next four years.
On his return to Canada, he established a metallurgical consultancy which has undertaken gold, uranium, rare earth and other projects for Barrick, Placer, Iamgold, Avalon, Crystallex, Serra Verde, NRCan and others. Current assignments are located in Russia, Brazil and Canada.
Goode has co-organized CIM conferences, presented short courses, delivered 60 papers and is a peer reviewer. He has lectured at Ryerson University and is on a Canadian CSA/ISO committee drafting standards for the rare earths industry.