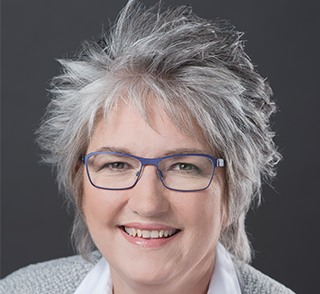 2017
District Distinguished Service Award
Eastern District Distinguished Service Award
Johanne Voyer is a mining engineer. SHe graduated from Laval University in 1987. For the past 10 years, she has been senior directorin scientific research and experimental development at Deloitte.
Voyer has 20 years of experience in engineering and management functions in underground and open pit mines and in the contract world. She has been a member of CIM for more than 25 years and has held various roles in the Val-d'Or Branch (secretary, treasurer, vice-president, organizing member of the Oyster Party, MeMo 1994 and 2008).
She is part of the organizing committee for the Val-d'Or Mining Week and is co-founder of the geocaching activity related to the mining industry for Secondary IV students which for 8 years has been a great success. She is also active in various local organizations where her volunteer work in elementary and secondary schools introduces the mining industry to students.