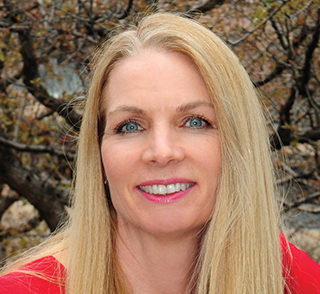 2014
CIM Distinguished Lecturers
2011
CIM Fellowship
Immediate Past President of CIM (2018-2019)
Janice Zinck currently works with the Government of Nova Scotia in Geoscience and Mines. Zinck is a former director at CanmetMINING, a research, development and innovation arm of Natural Resources Canada. Janice has more than 25 years' experience in the leadership of multidisciplinary programs to address mineral resource development-related to environmental and processing challenges. She has been involved in many national and international multi-stakeholder initiatives where she has developed strategic priorities, partnerships and collaborations. She was instrumental in the creation of Canada's Green Mining Initiative and more recently the national program on rare earth elements and chromite development in Canada.
She has been a member of CIM since 1993 and has been on CIM Council since 2010. In addition, she has served on the boards of the Canadian Mineral Processors, the Metallurgy and Materials Society and the Environmental and Social Responsibility Society of CIM, and currently is a board director for MIRARCO (Mining Innovation Rehabilitation and Applied Research Corporation). She has been a CIM Branch Chair (Ottawa) and is a CIM Fellow. She is a past CIM Distinguished Lecturer and was profiled as one of 18 "Women of Impact in the Canadian Materials, Metallurgy, and Mining Fields" and more recently, profiled by the Canadian Museum of Science and Technology. 
Janice has undergraduate degrees in geology and chemistry, and a master's degree in metallurgical engineering. She holds two patents, has published extensively and presented widely on aspects relating to mineral/metallurgical processing and environmental management. More recently she completed an executive leadership program from the Institute on Governance. 
Distinguished Lecturer 2014-15
Lecture Abstract
X
Presentation title: Green Mining: An oxymoron or an opportunity
Canada is one of the largest mining nations in the world, producing more than 60 minerals and metals. The industry contributes significantly to Canada's economy specifically ~50 billion dollars annually to the GDP. Canadian mining companies recognize that their social license to operate comes with responsibility for social and environmental stewardship, in Canada and abroad. While there has been significant progress in this area, recent innovation opens the door to increased performance. There are proven technologies to advance the environmental performance at various stages of development and implementation, while providing an economic advantage. Green mining is just that; the development and application of technologies and processes that maximize environmental performance while maintaining competiveness throughout the entire mining cycle from exploration through to post closure. This presentation will discuss advances in green mining and showcase opportunities for greening the industry with a focus on resource extraction, processing, decommissioning and closure.