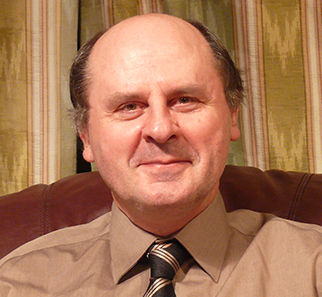 2020
CIM Distinguished Lecturers
2015
CIM Fellowship
James Budac received his BSc at UBC in 1978. After working for a time with Agriculture Canada he obtained his PhD in Chemistry at UVic in 1988. After briefly returning to Agriculture Canada, Budac and his family moved to Thompson, Manitoba where he joined the Technical Services group at Inco's Electrowinning refinery. Ten years later he took up a position with Sherritt's Process Technology group in their Fort Saskatchewan Operation.
Over the years Budac has volunteered his time with MetSoc: he took on the roles of secretary and chair of the Hydrometallurgy Section and helped coordinate the Ni/Co conference in Sudbury in 2008. Furthermore, he eventually became a member of the BOD of MetSoc, chaired the successful Conference of Metallurgists in 2017 and presided as the president of MetSoc from 2017 to 2018. In addition to the chairmanship of the COM, He also organized a symposium on "Enabling Innovation."
Distinguished Lecturer 2020-21
An Examination of the Roles of Rationalism and Empiricism in Refinery Troubleshooting
Lecture Abstract
X
Often in metallurgy we are called upon to resolve production issues. These issues can range from a requirement to change product specifications to meet changing market forces to troubleshooting a process which has gone awry. The entire troubleshooting process can be multifaceted requiring a blend of empirical and rational steps. Among other things, I will discuss the positive and negative consequences that empiricism and rationalism bring to the resolution of production issues. As part of the discussion I will cite examples from the worlds of economics and medicine where competition between rationalist and empiricist approaches has heated up over the past few decades.