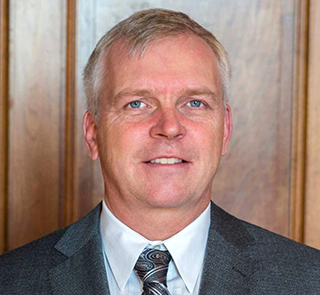 2017
Julian Boldy Geological Society Service Award
2013
J.C. Sproule Northern Exploration Award
Hendrik Falck has been living and working as a geologist in Yellowknife since 1990. He graduated from Carleton University with a master's degree in 1990, and a bachelor's degree from the University of Toronto. After arriving in Yellowknife to study gold showings for the Government of the NWT (GNWT), Falck worked as an exploration geologist for Covello, Bryan and Associates, as the Kennecott Canada Inc. bulk-sample geologist and plant manager and during the assessment of the Diavik Diamond Mine kimberlites.
Following gold exploration projects with Royal Oak Mines, Falck returned to the territorial government. Falck is currently a mineral deposits geologist and supervising a multi-year program to complete geochemical sampling in the Northwest Territories' extent of the Cordillera and working on research projects examining mineral deposits in the territory.
Falck is the president for Geoscientists Canada where he has also served as the NWT/NU director. He is also a past president of the NWT and Nunavut Association of Professional Engineers and Geoscientists. Falck is a member of the CIM Geological Society Council and a technical editor for the CIM Journal. He is also a director for the Canadian Geological Foundation.