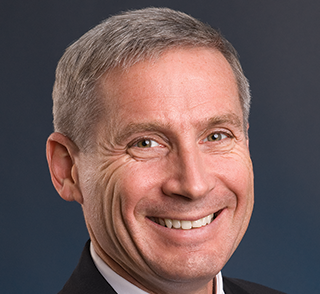 2017
Robert Elver Mineral Economics Award
Gordon Bogden began his professional career as a geophysicist and co-founder of Quantec Geoscience. He moved on to CIBC as a mining investment banker, then to Rothschild, Newcrest Capital and National Bank Financial advising boards of directors and management teams of some of the largest mining companies in the world on mergers and acquisitions and capital markets financings.
Bogden concluded his investment banking career in 2012 as vice chairman for Standard Chartered Bank after its acquisition of Gryphon Partners where he was a co-founder and managing partner. Upon retiring from the financial services industry, he assumed a number of corporate board positions and engaged in board leadership, strategic development and corporate responsibility initiatives.
Bogden is currently chairman of Black Loon Group, a private investment company.  He is a former president and CEO of Alloycorp Mining Inc. and is a director of Royal Gold Inc., the founding chairman of Nexgen Energy, the past chairman of Volta Resources and a past director of Canplats Resources, IAMGold, International Royalty and Orvana Minerals.
He is a board member of the Canada Mining Innovation Council (CMIC), a member of the advisory board of the Development Partner Institute, a member of the Canadian Advisory Board of Right To Play and a past member of the Bridgepoint Active Healthcare Foundation Board and the Mt. Sinai Hospital Foundation Board in Toronto.
Bogden holds a B.Sc. in applied science (Geology) from Queen's University, is a registered professional engineer in Ontario and earned his professional certification as a corporate director (ICD.D).