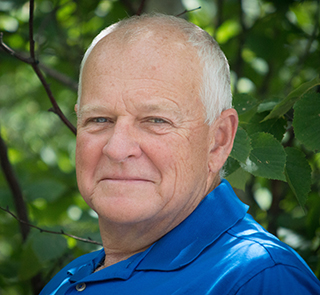 2018
CIM Distinguished Lecturers
Glenn Lyle is a professional engineer based in Sudbury, Ontario. Glenn earned a B.Sc and M.Sc in mining engineering from Queens University in Kingston. Throughout his career, he has dedicated 33 years to Vale (formerly INCO) in various capacities, most notably in engineering, operations and safety. In 2009 he joined the Centre for Excellence in Mining Innovation (CEMI) as a research and development director, managing and seeking collaborative research projects. For the past five years, he has worked as a director with MIRARCO Mining Innovation, a not-for-profit applied research organization located on the Laurentian University campus delivering innovative solutions to mining industry challenges. With MIRARCO, he works in the field of Health, Safety and Risk Management, focussing on the delivery of the Global Mining Industry Risk Management Program (GMIRM) training, safety risk management facilitation, and the evaluation and recommendation of health and safety research projects. He is a member of the CIM Safety Committee and the MER Society.
Distinguished Lecturer 2018-19
Lecture Abstract
X
Global Trends in Safety Risk Management and Use of Critical Controls 
The elimination of fatalities is the priority safety goal of most mining companies. To accomplish this, organizations are moving beyond Behavioural Based Safety. The new approach combines the requirement for correct behaviours with a strong systematic approach identifying and mitigating hazards. In a systematic process; a company needs to analyze the hazards, determine the risks, mitigate the risks and then manage the controls. Many companies are also now moving to employing a control management system, in particular for Critical Controls.  The talk will focus on the various aspects of these steps: discussion on risk assessment types, systematic application of risk assessment, development of risk assessment procedures, determining risk tolerance, the use of a layered approach to Risk Management, use of a Safety Maturity Model, and the use of Critical controls.