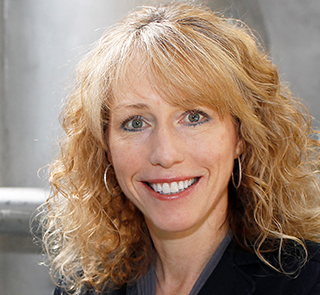 2021
CIM Distinguished Lecturers
Gillian Holcroft obtained her bachelor and master's degrees in chemical engineering from McGill. She is an executive engineer whose expertise is in commercializing environmentally sustainable approaches in the minerals and waste processing sectors. In recognition of her leadership, she received the MetSoc Environmental Award in 2019.
Holcroft began her career at the Noranda Technology Center where she transitioned from technology development to operations support at Canadian Electrolytic Zinc. She was part of the team that developed the now commercial Jarofix process. Her experience includes technical/project/contract management, securing new investments, establishing business development objectives and strategic partnerships including the United States Department of Defence. As executive vice president, she was instrumental in bringing a plasma technology company public and as vice president for tetronics, she identified opportunities to extract metal values from industrial catalysts and ores. 
She is currently Innovation Manager at the Canada Mining Innovation Council where she manages two "Impact Canada Crush It" projects whose aim is to significantly reduce energy consumption in comminution.
Distinguished Lecturer 2021-22
Collaboration and Innovation in Mining and Metallurgy / There's never been a better time to join the party
Lecture Abstract
X
After 30 years in the Mining and metallurgical industry, there are many examples of great collaborations and game changing developments. As best said by Einstein, "Necessity is the mother of invention".  A great example is the Jarofix process, as without this innovation, CEZinc may no longer be in operation.  The need for sustainable solutions in our industry has never been more important and the challenges to achieve this goal are tremendous.  When the big mining consolidations started, and many company technology centers closed their doors and hiring of young professionals slowed, a knowledge gap was created. CMIC along with other organizations have been working hard to bridge this gap by promoting consortia that focus on innovative projects that have the potential to disrupt the industry. Focused mandates, shared risks, shared rewards seem to be a pathway that makes the most sense. Technology is a competitive advantage, but the real advantage is how established companies make the best use of this technology. Gone are the days of developing technology for one company to exploit. Government funding to support these disruptive technologies is also key.   It creates an urgency to get things done and of course lowers the risk. 
The discussion will focus on some of these CMIC led projects along with the added benefits of working with open-minded, intelligent, and motivated professionals across our industry.  The presentation will also touch upon how we can perhaps do a better job at educating investors that Innovation and R&D are different and by investing in Innovation, they will see a return in the long-term growth of the company. We need to collectively find a way to raise the bar and make the investment community aware that that there is money to be made by investing in disruptive mining technologies that will propel our industry into the next decade.  The time is now to innovate and is best said by Henry Ford, "Coming together is the beginning, keeping together is progress, working together is success."