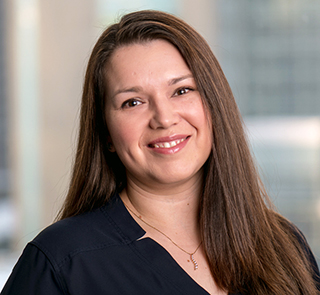 2018
CIM-Bedford Canadian Young Mining Leaders Award
Gaeleen MacPherson is the vice president of corporate affairs at Dominion Diamond Mines. She oversees the company's human resource, training, communications, communities, legal and information management activities.
MacPherson joined Dominion in September 2013 after several years with De Beers Canada Inc. in a number of progressively senior roles.
She earned her bachelor of management with honours from the University of Lethbridge, Alberta. In addition to serving as past chair of the Mine Training Society of the Northwest Territories, she is a current director of the Mining Industry Human Resources Council (MiHR).
Gaeleen has seen Dominion through an exciting time in the growth and expansion of the mine, overseeing labour negotiations, policy and procedure development, training and development programming, and compensation strategies.