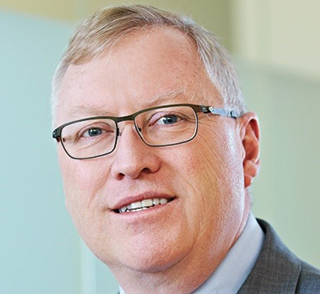 2017
Mining Engineering Outstanding Achievement Award
Duncan Middlemiss is recognized as a successful production engineer, corporate leader and team builder. A self-admitted "fixer", his abilities to form and lead functional multi-disciplinary teams and turn around distressed operations have well served the shareholders of Kirkland Lake Gold, St Andrew Goldfields and Wesdome Gold Mines.
Middlemiss was born and raised in Kirkland Lake and worked as a summer student at the prolific Kerr-Addison Gold Mine. It was here that he developed his passion for mining. Middlemiss graduated from the Haileybury School of Mines in 1986 and Queen's University in 1989 with a BSc in mining engineering.
The learning combination of these institutions was instrumental in his belief of finding practical solutions employing the best technology at the time. Throughout his career, Middlemiss has held increasingly senior positions and always valued the development of employees and sought to provide an environment which was conducive to teamwork.