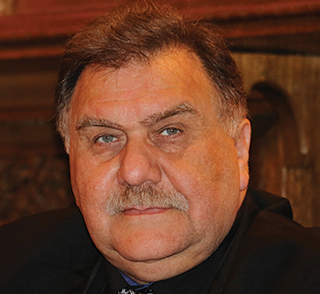 2021
Mining Engineering Outstanding Achievement Award
2017
CIM Distinguished Service Medal
2008
CIM Fellowship
Dr. Faramarz Hassani obtained his B. Eng. (1975) and PhD (1981) in mining engineering from Nottingham University, England. He has been at McGill University since 1983 and has spent many years in a leadership role. Dr. Hassani is presently the Webster Chair professor of mining engineering. His focus is in rock mechanics, mine and energy as well as mine backfill.
He was the co-founder and the chairman of the Canadian Mining Innovation Council (CMIC) and has been an advisor to a number of governments on their mining issues and consultant to many major mining companies around the globe. He is also the recipient of many patents and awards.
Dr. Hassani maintains strong interdisciplinary research and has supervised over 170 PhD and M. Eng. students and research scientists. He has contributed to over 350 scientific articles, books and reports.
He has been an active member of CIM for 34 years and is involved in many CIM national meetings as well as chairing many international conferences such as Mine Backfill in 1989 and 2007, the World Mining Congress 2013, as well as the International Society of Rock Mechanics Congress in 2015.