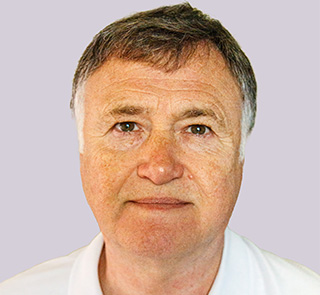 2022
Barlow Medal for Best Geological Paper
"Geology, geochemistry, and age of the Kwanika porphyry Cu deposits, British Columbia"
David Heberlein has been involved in mineral exploration since 1979. He holds a B.Sc. (Hons.) in Geology from the University of Southampton and an M.Sc. from the University of British Columbia. He has worldwide experience in the exploration of precious and base metal deposits. 
In the early part of his career, Heberlein worked for several mining companies including Placer Development, Archer Cathro, Selco, BP Resource Canada, Esso Minerals Canada, and Minnova Inc. (later to become Metall Mining Corp). He joined Barrick Gold Corp. in 1994 as Exploration Manager for Argentina and Chile.
After returning to Canada in 2002, he took on the role of Chief Geochemist for global exploration. He left Barrick in 2007 and after a brief stint as VP Exploration for Calibre Mining Corp. 
In 2008, he set up his consultancy, Heberlein Geoconsulting. He is currently a consulting exploration geochemist based in Maple Ridge, BC.