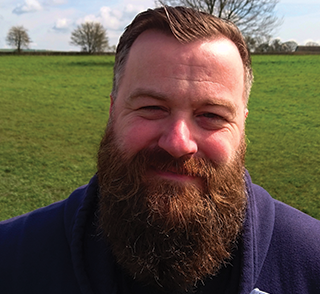 2016
CIM-Bedford Canadian Young Mining Leaders Award
Andy Randell is a professional geologist based in Vancouver. Originally from the United Kingdom, he graduated from Cardiff University in 1998. He relocated to Canada in 2007 and spent significant time in the Yukon with Victoria Gold and later as chief geologist for Ryan Gold.
Randell established Strata GeoData Services (SGDS) in 2012, focused on a new crowd-consulting concept, Hive. Under Randell's Hive model, multidisciplinary teams of junior geologists are mentored by experienced industry professionals. To date, they have successfully completed projects within B.C. and as far afield as the Philippines. In June 2015, Randell established a non-profit public education society, Below BC. Through Below BC, Randell regularly speaks at public geoscience events and spearheads its training projects including mapping of the Kitsilano Beach Fossil Forest.
In addition to building up SGDS and Below BC, Randell devotes significant time to the next generation as a member of APEGBC's Professional Mentoring Committee.