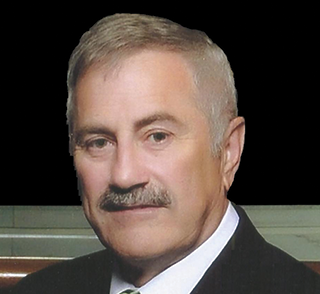 2016
McParland Memorial Award for Excellence in Maintenance, Engineering and Reliability
2014
CIM Community Service Award
Allan Akerman specializes in management of large scale R&D Programs, and is an R&D Program Director and a theme lead in the area of Personal Protective Equipment for the Centre for Excellence in Mining Innovation (CEMI). His 35 years of experience in the mining industry is one of the reasons why CEMI is the leading source for mining innovation in Canada.
He graduated from the University of Waterloo in 1977, in mechanical engineering. This was followed by an MBA in 1987 from Laurentian University. After joining Inco in 1977, he held various positions of increasing responsibility within operations, maintenance and research & development. From 2005 to 2008, Akerman was the Superintendent of Central Maintenance, Ontario Division, with responsibility for Combustion Services, NDE, Maintenance Specialists (Materials, Hoists, Technology, Quality Control) Maintenance Training and Apprenticeships, EIT Program, and Maintenance Systems Support.
He was the Co-Chair of the CIM MEMO 2012 conference, and is a member on the Global Mining Specifications and Guidelines group (Underground Communications). In addition, he currently lectures at Laurentian University's Barti School of Mining Engineering.