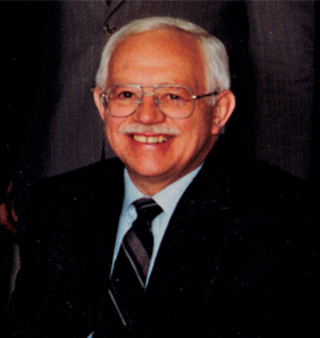 2021
District Distinguished Service Award
Alex Speirs enjoyed a long and storied career in the Canadian mining industry. Immigrating to Canada in the early 60s, he worked at mines in northern Quebec. Later, as an executive, he helped develop the Redpath Group into one of the premier mine contracting companies in the world. Most notably, he was involved in much of the early Arctic work the company carried out, including projects in Greenland. He was also a driving force for Redpath to go international, with notable projects such as at Freeport Indonesia which continue to this day.

After his first retirement in the early 90s, Speirs enjoyed a ten-year consulting career, initially with Kvaerner Metals Davy (Toronto) and later in support of Diavik Diamond Mines (Rio Tinto) to establish what is today the Diavik Mine. His experience in Arctic work played a key role in the early life of this project. During his consulting career, Alex became one of the few foreigners to be awarded a membership in the Russian Academy of Mining Sciences.
As a long-term member and supporter of CIM, Speirs was a founding member of the Northern Gateway Branch in North Bay.  Through his and others' efforts, the branch became a strong, viable voice for the mining industry in the district. His industry experience, coupled with his energy and enthusiasm, were important in moving the Northern Gateway branch forward.  In 2008, the branch won the Mel W. Bartley Outstanding Branch Award and is still very active today.
He passed away on August 2, 2022 in his hometown of North Bay, Ontario.