20 February 2023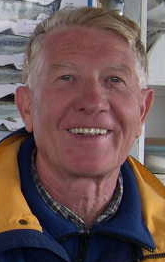 We sadly mark the passing of one of CIM's most beloved life members, Hubert Wylam King, on Sunday evening, February 12th in Victoria, B.C. Hubert was an internationally renowned research scientist. He taught Metal Physics and Material Engineering at Imperial College, London, Dalhousie University, the Technical University of Nova Scotia, University of Western Ontario and University of Victoria, B.C., finally retiring at the age of 85, an active member of the Salt Spring Island community. 
A Memorial service will be held Friday February 17th at All Saints Anglican Church in Ganges, at 2pm. The service will also be live-streamed and available on the church's YouTube channel.
In lieu of flowers, donations may be made to the Anglican Parish of Salt Spring Island.
CIM is more than an organization – it is a community of people who share a common passion for the mining industry. We would like to extend our condolences to friends and family of the deceased as we remember those who have passed away. Though they are no longer with us, their work and accomplishments live on.
We do our best to publish all the names of recently deceased CIM members and apologize if there are any we have missed. Please send notices to membership@cim.org.