31 December 2022
CIM is more than an organization – it is a community of people who share a common passion for the mining industry. We would like to extend our condolences to friends and family of the deceased as we remember those who have passed away. Though they are no longer with us, their work and accomplishments live on.
We do our best to publish all the names of recently deceased CIM members and apologize if there are any we have missed. Please send notices to membership@cim.org.
Howard Stockford (CIM President 2003-2004) passed away peacefully on September 3, 2022. 
Howard graduated from the Royal School of Mines, Imperial College, London and immigrated immediately to Canada where he went on to build a very successful career in the profession that he loved. Throughout his 46 years of experience in the mining industry, Howard inspired those around him. He was a kind man that was blessed by the gift of laughter and described by everyone as a gentleman.
Howard's passion for our industry was reflected in his long and prosperous career. From 1962-1970 Howard obtained underground mine geology experience in gold and base metal mines in the Malartic and Bachelor Lake areas of northwestern Quebec. Shortly after, he joined Canadian Bechtel Ltd. to work on a variety of mining projects. He then joined Falconbridge Ltd. as a senior geologist and worked his way through many positions before leaving to become Vice President of Aur Resources Inc. He eventually worked as its Director and Executive Vice president for 15 years until his retirement in 2004.
In honour of his achievements, Howard was named recipient of the Bill Dennis Prospector of the Year award by PDAC in 1989 and received the CIM Fellowship Award in 1999. He also served on the boards of the Canadian Mining Hall of Fame and the CIM Foundation. Additionally, Howard was a member of the Association of Professional Engineers of Ontario, GAC, the Society of Economic Geologists, and the Insititute of Materials, Minerals and Mining, UK. Howard was also a life member of PDAC and CIM, and served as CIM president from 2003-2004. He was chair of the Toronto branch and contributed to various committees.
Howard Stockford will be remembered for his incredible impact on our Institute and the mining industry. On behalf of CIM, we extend our sincerest condolences to his family and friends.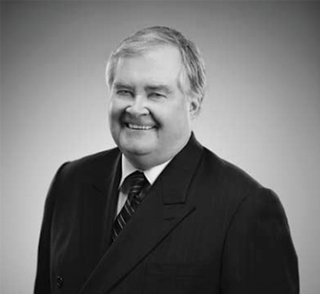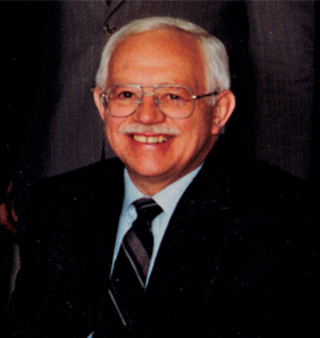 Alex Speirs, recipient of the 2021 CIM District Distinguished Service Award and founding member of the award-winning CIM Northern Gateway Branch (Mel W. Bartly Outstanding Branch Award), passed away on August 2, 2022, in his hometown of North Bay.
After leaving Scotland in the early 1950s, Alex found himself working in mines around the world, including Darbandikhan Hydro Electric Project in Iraq, Creighton No. 9 in South Africa, Black Angel Mine in Greenland, the Copper Mountain Mine in Irían Jaya, and the Olympic Dam Mine in Australia.
Alex eventually immigrated to Canada where he applied his engineering expertise to mining operations in Québec and the Nanasivik Mine on Baffin Island. As a mining executive, he helped create the Redpath Group, one of the world's premier mine contracting companies.
Alex was a longtime member and supporter of CIM and the global mining community at large.
A member of both the Canadian Mining Hall of Fame and the Order of Canada, Graham Farquharson passed away on May 2, 2022, at the age of 81. Although he had a six-decade career in mining, Farquharson is perhaps best known as the person who brought the Bre-X Minerals scandal to light. As president and founder of Strathcona Mineral Services, his audit revealed that Bre-X salted its Busang samples. Farquharson was a board member of a number of mining companies, including Franco-Nevada, Cambior and Placer Dome. He is credited for developing the first mine in the Canadian High Arctic, Nanisivik on Baffin Island. A CIM Life Member, Farquharson's preferred society was the Underground Mining Society. He was awarded CIM's Robert Elver Mineral Economics Award in 1997, the J.C. Sproule Memorial Plaque in 1996, was named a CIM Distinguished Lecturer in 1998, and became a member of CIM's Fifty Year Club in 2021. He was also a supporter of the CIM Foundation.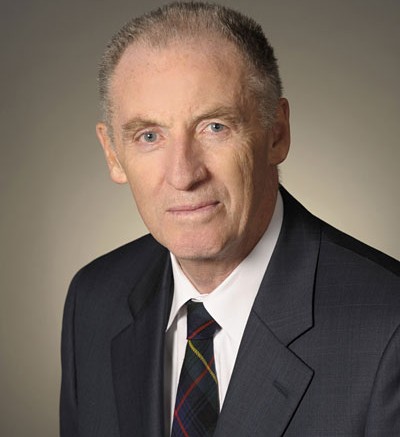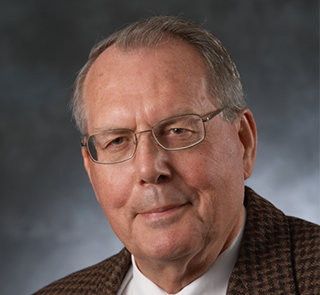 Bert Wasmund passed away on January 30, 2022 at the age of 82. He joined CIM in 1991 and became a Life member in 2017. His preferred Society was the CIM Canadian Mineral Processors Society. He was also a member of the CIM Metallurgy and Materials Society.
In a career that spanned more than 60 years, Bert became an internationally recognized expert in metallurgical and chemical processes. He won the Selwyn Blaylock Canadian Mining Excellence Award in 2021 for distinguished service to Canada through exceptional achievement in the field of mining, metallurgy or geology. In 2017, he was awarded the Order of Canada for his groundbreaking innovations that included designing new smelting furnaces. He was a Canadian Mining Hall of Fame inductee in 2011 in recognition of his contributions to metallurgical operations in Canada. He received the CIM Fellowship award in 2010 and the Metallurgy and Materials Society Airey Award in 1999. Bert is best known for driving the growth and success of Hatch Ltd and working with Falconbridge and INCO (now Vale) to help develop sulphur dioxide abatement programs.
Chair of the board of Vancouver-based Deep-South Resources John Akwenye passed away in May 2022 at the age of 71. The retired Namibian lawyer also served on the boards of Areva Resources Namibia, PE Minerals and Haib Minerals. 
Gary Artmont, an exploration geologist who graduated from the University of Waterloo in 1975, passed away suddenly, in Ecuador. Over the course of his career, he travelled to more than 15 countries across six continents and 150 mining operations while working for Union Carbide, Rio Tinto, Kennecott, Freeport McMoRan Indonesia, Norilsk Nickel, Northern Lights Resources and Ivanhoe Mining. Artmont was a non-executive director and geological consultant with Tempus Resources. 
The technical advisor to Westhaven Gold, Edward Balon, passed away on January 8, 2022, at the age of 75. The Saskatchewan native attended the Haileybury School of Mines before undertaking a career in mineral exploration, prospecting in British Columbia, the Yukon, the U.S., Mexico and Chile. A member of the Yukon Prospectors Association Hall of Fame, he also won the Association of Mineral Exploration's H. H. "Spud" Huestis Award in 2005. Among the deposits he discovered or co-discovered are the Gayna River zinc-lead deposit (N.W.T.), the Logan zinc-silver-tin deposit (Yukon), the Midway (Silvertip) silver-lead-zinc deposit (B.C.), and the Elk/Siwash gold veins (B.C.), as well as the Spences Bridge epithermal gold belt (B.C.). 
Guilford Brett passed away in Vancouver on February 25, 2022, at the age of 91. A former CEO and a long-time director of Pacific Bay Minerals, Brett began prospecting, along with his brother Fred, in the 1950s. He founded Cusac Gold Mines in 1965, which, until a merger in 2008, was a continuously trading public company on the Toronto Stock Exchange for 43 years. Brett engaged in exploration in Quebec and Argentina, but is best known for his work in B.C.'s Cassiar Mining District, including the Table Mountain gold mine.  
A founder of multiple companies, Bradford Cooke, passed away suddenly in August 2022, in Vancouver. Cooke, who was 67, started working for Noranda Mines in 1976 managing uranium, base metals and precious metals exploration programs. In 1988, he created Canarc Resource Corp. in British Columbia and opened the New Polaris gold mine. More recently, he founded Aztec Minerals (and served as chair of the board) and Endeavour Silver (where he also served as director and executive chair). He was a graduate of geology departments at both Queen's University and the University of British Columbia. Cooke served as president of the Silver Institute.  
CIM Member Léo Couture has passed away.  
The founder of the Sudbury Area Mining Supply and Service Association (SAMSSA), 85-year-old Dick DeStefano, passed away on July 24, 2022. SAMSSA is now known as MineConnect and DeStefano was inducted into its Hall of Fame. He was a regular contributor to the Sudbury Mining Solutions Journal. 
Mining engineer D.J. Michael Farnsworth passed away suddenly on July 3, 2022, in Toronto, after a brief illness. Born in 1938, Farnsworth graduated from McGill and obtained an MBA from Western University. Over the course of a five-decade career in the industry, he worked for Inco, Cominco, and Placer Dome and ran his own consulting business. Farnsworth was a CIM Life Member. 
Ned Goodman – whose name was lent to Laurentian University's Goodman School of Mines – passed away on August 7, 2022, at the age of 85. Born in Montreal, Goodman earned a geology degree from McGill before founding CMP Group, which is credited as being the first exploration flow-through partnership, for co-founding the investment management company Beutel, Goodman & Company, and for founding the Dundee group of financial companies, now known as DREAM and is responsible for over $100 billion in assets. Goodman, a member of the Order of Canada, is in the Mining Hall of Fame and was the Prospectors & Developers Association of Canada's (PDAC) developer of the year in 1989.  
An independent director on the board of Kootenay Silver, Brian Groves, passed away on October 24, 2022, from melanoma. Born in Australia in 1954, the geophysicist moved to Canada and took management roles in AMAX Minerals, Noranda, Placer Dome, Temex Resources, Spanish Mountain Gold and Genesis Metals. A director of PDAC, Groves held officer and board positions with companies including Claude Resources, Christopher James Gold and Riverside Resources.  
Steven Harapiak, a CIM President (1985-1986), a Distinguished Lecturer (1979), a CIM Fellowship recipient (2013) and CIM Life Member, passed away on February 16, 2022, in Burlington, Ontario. During his career, Manitoba-born Harapiak worked through­out Canada, as well as in Zambia, Kazakhstan and Russia. He held directorship positions with Balmoral Gold Mines, PotashCorp, Khan Resources, Software Innovation and Potash Ridge. Trained as an engineer at the University of Manitoba, he began his career as a draftsman at Inco, and quickly added more senior job titles at an impressive number of mining companies, including Eldorado Mining and Refining, Steep Rock Iron Mine, Inland Cement, Hudson Bay Mining and Smelting and Noranda Mines before becoming president of PotashCorp and later, president and COO of Victory Nickel. Harapiak also worked with a host of mining companies around the world, and was involved with the World Bank Group's International Finance Corporation. He was 88 years old.  
Essex Minerals' vice-president of corporate development, Patrick Harford, passed away in October 2022. During his four-decade career in the industry, he managed gold and diamond projects in Australia, Vietnam, China, Portugal, Democratic Republic of the Congo, Zimbabwe, South Africa and Botswana. Harford held board and director roles with Mercator Gold, County Diamonds, Auridiam Consolidated, Zapopan, Grants Patch Mining and Pangolin Diamonds. 
Lionel C. Kilburn, a CIM Life Member, passed away on April 8, 2020, at age 89. Born in Manitoba, Kilburn earned his PhD in geology and was awarded the University of Manitoba's gold medal for outstanding research in geology. Starting as an underground geologist at Falconbridge Nickel Mines in Ontario, he eventually became the company's vice-president of exploration, development and precious metals operations, after holding titles such as chief geologist for Falconbridge Nickel and president and CEO of Falconbridge Copper. Upon retirement, Kilburn worked as a consultant and technical advisor for the Ontario Securities Commission and the Toronto Stock Exchange and served as managing editor of the PDAC Digest, all while running a private prospecting company. He was a highly respected and widely published author, and was known for creating the Geoscience Factor Method (Kilburn Method) for valuation of mineral properties. In 2015, he was awarded CIM's Robert Elver Mineral Economics Award in recognition of his seminal work in mineral property valuation in Canada. In addition to CIM, Kilburn belonged to the Association of Professional Engineers (in both Ontario and Manitoba), the Geological Association of Canada, PDAC (where he served as president from 1985 to 1987) and the Engineers Club of Toronto (president 1987-88). His preferred CIM society was MetSoc. 
A member of the board of directors and chair of the audit committee of the oil-sands-tailings-recovery company CVW CleanTech, John Kowal, passed away in October. He was 60 years old. 
Igor Levental passed away suddenly and unexpectedly in Denver on June 10, 2022, at the age of 67. Born in Odessa, USSR, Levental earned his engineering and business degrees from the University of Alberta and spent four decades in the mining industry. He had been serving as president of The Electrum Group and director of Novagold Resources and Gatos Silver. 
Tyler Lowes, who was born in 1984, passed away in May, 2022. He had been a member of the board of Pantera Silver since its founding. Lowes was also CEO of Digital257 Technologies Inc., a digital marketing company focused on public companies in the junior resource market.  
Lukas H. Lundin died in July 2022 of brain cancer, at the age of 64. Lundin co-founded the Lundin Mining Group (along with his father). Throughout his career, Lundin was also involved in the founding of Lucara Diamonds, NGEx Minerals and Filo Mining.  
Geoffrey C. Marlow passed away in West Vancouver on December 31, 2020, a month short of his 99th birthday. Marlow was born in British Columbia and educated in England. He worked at mining operations across Canada before moving to Mexico, where he mined for ASARCO for 25 years. He then joined Placer Dome as vice-president of operations for Marcopper Mining Company in the Philippines, where he stayed until retirement. Marlow was a CIM Life Member.  
CIM Life Member, J. David Mason, passed away on November 26. Mason was involved in the Management and Economics Society and was also an ardent supporter of the CIM Foundation, to the point where he authored a book, A Flea Examines the Ele­phant – Mining Evaluation Hip Shots, the proceeds of which go to the foundation. The book was written to help investors, students and geologists evaluate early-stage assessments of mineral and fossil-fuel deposits where sufficient information is available to scope out the approximate size of the deposit. Mason, who had a Bachelor of Science in applied geology from the University of Toronto and a Master of Engineering in mining from McGill, was an investment portfolio manager who focused primarily on the resource sector. He was principal of Genau Open Source, and had previously founded three companies: Augen Capital, Energy Fuels and Augen Gold.  
CIM Member Jacques Monette passed away on June 3, 2022, from cancer. Born in Quebec, Monette got his start as an underground miner and became known as an expert in shaft development. Over the course of a 40-year career, he worked in countries around the world, including Canada, Mexico, Mongolia and South Africa. Monette sat on the boards of a number of mining companies, including Colibri Resource Corp. and Canadian Silver Cobalt Works. He was 76.  
Former mining journalist and the first female mining minister of Chile, Karen Poniachik, passed away in October 2022, at the age of 57. Poniachik sat on the boards of a number of mining companies, including Canadian-based Aclara Resources and Lundin Mining.  
CIM President (2008-2009) and Fifty Year Club Member, Jim Popowich, passed away on December 7, 2021. Born in 1944, Popowich was a mining engineer who graduated from the University of Saskatchewan with a Master of Science. He worked at Cominco (now Teck Resources) and was involved in the company's underground potash operations in Saskatch­ewan, its open-pit lead-zinc mine in Pine Point, N.W.T., and its smelter operations in Trail, B.C. Popowich then joined Fording Coal, where he worked in Elkford, B.C., and in Calgary at the Genesee Coal Power Plant, and at the Whitewood coal operation near Edmonton before joining the company's head office as vice-president of Alberta operations. After Fording merged with Luscar and Teck Cominco in 2003, Popowich became president and CEO of both Teck Coal and Fording Canadian Coal Trust. He was a member of a number of organizations, including the Association of Professional Engineers, Geologists & Geophysicists of Alberta, the Coal Association of Canada, the Alberta Chamber of Resources, Climate Change Control and the University of Alberta's Mining Advisory Committee for the School of Mining and Petroleum Engineering. In 2001, Popowich was awarded the CIM Coal Award/Fellowship Award. Popowich was also a strong supporter of the CIM Foundation and its many programs.  
Former executive chair of Los Andes Copper Fernando Porcile passed away in July 2022. Porcile was involved with mining companies around the world and was director of the Coldeco board, president of Compañía Doña Inés de Collahuasil, president of the Falconbridge Copper Business Unit and vice-president of project development for BHP Billiton's base metals division. 
CIM Member Larry Reaugh passed away on September 21, 2022. Born in 1944 in British Columbia, Reaugh's career in mining began at Bethlehem Copper, working as a geological assistant and surveyor. He founded L&L Drilling & Explorations and then started Rea Gold. Following on those two, Reaugh launched a number of companies, including Verdstone, Adanac, American Manganese and RecycLiCo Battery Materials. He was also a board member of Getty Copper. 
Molten Metals' non-executive director David Robinson passed away in October 2022. A CIM Member, Robinson was born in 1963 and was a geology graduate from the University of British Columbia.  
Mining engineer Gerald "Gerry" Sneddon passed away. He was a member of the board of Gunpoint Exploration's board of directors. He had also held board positions with Anaconda Company, Kaiser Steel, Beker Industries and Morrison Knudson.  
Merv Spady, a CIM Life Member, passed away on October 12, 2021, from multiple system atrophy. Born in 1951, Spady was a surveyor and mining engineer. He worked across British Columbia, the Yukon and Alberta and spent 24 years at Syncrude before retiring. His primary CIM society was the Underground Mining Society.  
Alexander Speirs passed away in North Bay on August 2, 2022. Born in Scotland, he trained as a mining technician at Glasgow Royal College of Science. His work took him around the world, including to Iraq, Australia and Greenland. In Canada, Speirs worked at gold mines in Quebec, was involved in the construction of the Creighton No. 9 shaft, the Nanasivik Mine in Baffin Island and the Aber diamond mine in Lac de Gras. Over the course of his career, he was part of the Redpath Group, Kvaerner Metals Davy Ltd., and Diavik Diamond Mines (Rio Tinto), among other companies. Speirs was a founding member of the CIM North Bay Gateway Branch and he received the CIM Distinguished Service Award in 2021. He was also one of the few foreign members of the Russian Academy of Mining Sciences. 
Walter Storm, the founder and chair of Teuton Resources and the chair of its joint-venture partner, Tudor Gold, passed away in June 2022, at age 91. Through his German holding company, Eurasia, he was involved in providing start-up financing for Osisko Mining as it built the Canadian Malartic mine and he served as chair of the company's supervisory board.  
CIM Life Member, CIM Foundation supporter and engineer Ronald Sweetin died in May 2021 in Sooke, B.C., of Alzheimer's-related causes. 
Anthony "Tony" Triggs passed away in May 2021. Born in 1924, he grew up in British Columbia and had his first mining job at the Mascot mine in Hedley, B.C. After completing his mining engineering studies at the University of British Columbia, Triggs developed mining projects in Canada and internationally, in countries including the Philippines, Papua New Guinea and Australia, as part of his 35-year career with Placer Development. He was a supporter of the CIM Foundation. 
Golden Share Resources CEO and chair of the board Nick Zeng passed away from cancer in September 2022.