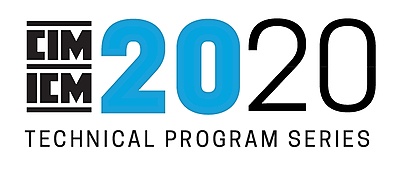 Meet the Speakers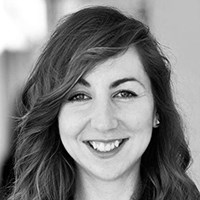 Sarah Caven
Sarah Caven Consulting
Sarah Caven has a decade of international experience in the natural resources sector. Her experience as a mineral exploration geologist is complemented by a variety of international development, government, and midstream and downstream company projects. She has also contributed to the building and growth of early stage social ventures.   

This multifaceted experience allows her to bridge different aspects of the mining industry, and pursue opportunities for the sector to reposition itself as a catalyst in solving the resourcing future generations challenge. In today's rapidly changing world, mining companies that can combine technical excellence, business model innovation and collaborative business strategy will have a competitive advantage as they become partners of choice, both domestically and internationally. One aspect of this is resource equity, including the relationships between large companies and artisanal and small-scale mining enterprises. 

She holds a MGeol from the University of Leicester and a Master of Business Administration from the University of British Columbia, where she specialized in innovation, entrepreneurship and sustainability. She also completed the executive education program on extractive industries and sustainable development at Columbia University, New York.
A Tale of Two Mines
Junior explorers are the first, and often overlooked, stage of the mining lifecycle. They are also typically the first "interface" with host communities, including any artisanal and small scale mining (ASM) activity that may be present in the region. These relationships can be complex, especially in the transition from exploration to mining. Social licence top operate is ranked as the number one risk by EY however, it can also be reframed as an opportunity. In today's rapidly changing extractives sector, exploration companies that can combine technical excellence, business model innovation and collaborative business strategy will have a competitive advantage as they become partners of choice, both domestically and internationally.
---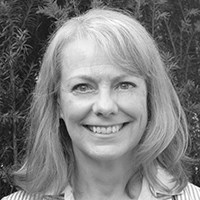 Dr Jocelyn Fraser
Post-Doctoral Fellow, Liu Institute for Global Affairs, University of British Columbia
Dr Jocelyn Fraser is a post-doctoral fellow jointly appointed at the University of British Columbia's School of Public Policy and Global Affairs and the Norman B. Keevil Institute of Mining Engineering, where she earned her PhD. Her current work addresses social risk and social responsibility in the global mining sector, with a particular focus on stakeholder engagement, business models, and the ways in which mining can create shared value.
She has more than 15 years of applied experience in the mining sector. She worked with De Beers as senior advisor of public affairs during a period when the company was developing its first mines outside of southern Africa and, most recently, was a member of the senior management team for the development of the $1.5 billion Mount Milligan copper gold mine in British Columbia.
Dr Fraser sits on the Mining Association of Canada's (MAC) Towards Sustainable Mining Communities of Interest Panel representing the international development perspective. She is also a member of the American Academy of Management, the Shared Value Initiative, the International Association for Public Participation and the Innovating for Sustainability Salon – a global community of researchers.
Shared Value and Business Models
As diverse groups pressure mining companies to deliver greater value from mining to society, there has been a suggestion that a focus on a broad range of stakeholder – not just shareholders – and the objective of creating sustainable value stretches the conventional view of the business model.
In this session, we will discuss how the pressure on the exploration and mining sector to improve environmental performance and create value for society can be an impetus for change and will consider the ways in which new business models and collaborative partnerships can create and share economic value.
---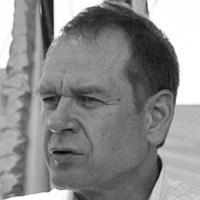 Tim Martin
RESOLVE
Tim Martin is a Senior Advisor at RESOLVE, where he leads the Resource Diplomacy program to optimize sustainable development outcomes in the extractive sector. His recent work involves helping companies develop an Indigenous Peoples Policy, implement social and environmental performance strategies, and construct stakeholder strategies. At the material and supply chain level, Tim is leading the LiFT initiative (Sustainable Lithium for a Responsible Energy Transition).
Prior to joining RESOLVE, he was at the forefront in Canadian diplomacy and peace and security work in Latin America, Afghanistan, the Middle East, and Africa. He has served as Ambassador to Colombia, Argentina, and Paraguay. His high level international work includes leading Canada's civilian work in southern Afghanistan as Representative of Canada in Kandahar and concurrently as Director of the Kandahar Provincial Reconstruction Team. In 2004, he was Chairman of the Kimberley Process to ban conflict diamonds, overseeing the implementation of the global certification scheme for international trade in rough diamonds.
He is a recipient of the Canadian Treasury Board's Award of Excellence in the Public Service for his leadership on Canada's humanitarian assistance to Palestinian children affected by conflict. For his service to Canada he has been awarded three medals by Canada's Governor General: the Commemorative Medal of the 125th Anniversary of Confederation; the Queen's Jubilee Medal; and the Operational Service Medal.
Salmon Gold
Launched in 2018 by RESOLVE, Salmon Gold is a voluntary partnership to re-mine historical placer gold mine sites and restore fish habitat using sustainable techniques in Alaska, the Yukon Territory, and British Columbia, regions with globally significant habitat for salmon and other anadromous fish species. We are working with miners, communities, conservationists, agencies, restoration experts, and manufacturers to produce gold that tells a positive story in the marketplace and demonstrates the value of restoration.
---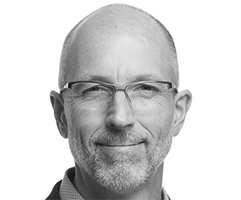 Andy Reynolds
President, Inspire Resources Inc.
Andy Reynolds is President of Inspire Resources, a Canadian start-up company he co-founded to deploy a new social-enterprise business model in mining. He also founded Alacris to help mining companies with the commercial and leadership challenges of innovation partnerships, particularly with equipment suppliers. Clients include mining companies in Canada and Australia, working with a global ecosystem of companies and institutions. His experience includes almost a decade managing resource sector research and development in Canadian government labs. He had migrated to Canada in 2009 after a 20+ year career as a marine engineer officer in the UK's Royal Navy, where his roles included front line operations and maintenance, management of technology, procurement, programs and portfolios, and international collaboration. He holds B.Eng and M.Sc degrees from the Royal Naval Engineering College, is a UK Chartered Engineer and a Professional Engineer in the province of British Columbia.
Mineral Impulse™, a novel business model
The tension between investor expectations and the need for sustainable community development demands a new business model. This presentation will delve into one model where the business of mining is unbundled so that risks and rewards can be allocated differently.
---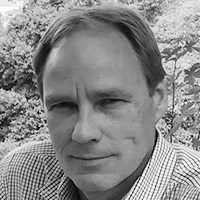 Adriaan Davidse
Facilitator
Adriaan Davidse spent the last 25 years working with senior executives on issues related to innovation, growth and sustaining value creation for all stakeholders. He is a Director in the Toronto office of Monitor Deloitte. He helps companies better understand the potential threats and significant opportunities offered by "exponential technologies". These technologies could enable new business models over the next decade that will have the potential to benefit all stakeholders. He works extensively with mining and energy companies globally on issues related to energy transformation. He has a PhD in Chemistry and an MBA in R&D and technology management. 
Available soon on CIM Academy