Winners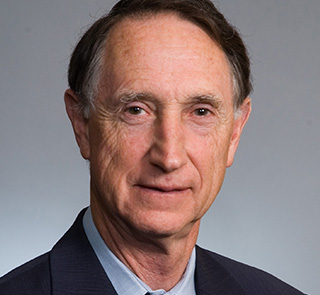 2022
William (Bill) Roscoe
Bill Roscoe is a Geologist with more than 50 years of experience in the mining industry in Canada and internationally. After working as an exploration geologist and consultant, he co-founded Roscoe Postle Associates Inc. (RPA) in 1985 and served as president, chairman, and chairman emeritus until its acquisition by SLR Consulting in 2019. He was instrumental in growing RPA into a nationally and internationally recognized geological and mining consulting firm with offices in Toronto, Vancouver, Denver, and London UK.
Since 1999 Roscoe has been co-chair of the CIM Special Committee on Valuation of Mineral Properties (CIMVAL). The CIMVAL Standards are now globally recognized and referenced by the TSX-V and other international stock exchanges. He represents CIMVAL on the International Mineral Valuation Committee (IMVAL) and is a past chair.
Roscoe has published many papers and given numerous presentations and workshops over the past 40 years in Canada and internationally on valuation of mineral properties and mineral resource estimation. He taught a course for five years on mineral resource estimation as an adjunct professor at the University of Toronto.
Roscoe has a B.Sc. (Eng.) from Queen's University and M.Sc. and Ph.D. degrees from McGill University, all in geological sciences.  He is a P.Eng. in Ontario and British Columbia and a Life Member of CIM, PDAC, and the Association of Mineral Exploration BC.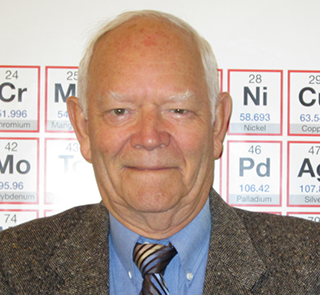 2021
William George Davenport
Born in the gold mining town of Bralorne, British Columbia, Professor Davenport was educated at the University of British Columbia and the Royal School of Mines, London.  He taught and did research for a combined 43 years at McGill University and the University of Arizona.  He was Associate Dean (Academic) at McGill and Department Head (Metallurgical Engineering) at the University of Arizona.
During his early years at McGill, he spent his summers working at many of Noranda Mining Company's metallurgical plants. This led quickly to writing the book Extractive Metallurgy of Copper, which has run to five English language editions, with a sixth edition to come in late 2021, plus printings in Chinese, Farsi and Spanish. Other books written by Davenport and his colleagues are Iron Blast Furnace, Flash Smelting, Sulfuric Acid Manufacture, Extractive Metallurgy of Nickel, Cobalt and Platinum Group Metals and Rare Metals, Science, Technology, Production and Use.
In 2014, Davenport was honored by the CIM Conference of Metallurgists with the Bill Davenport Honorary Symposium.