Winners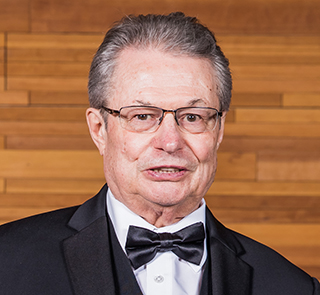 2019
Dr. Peter Calder
Born in Springhill, Nova Scotia, Dr. Peter N. Calder served five years in the Canadian Armed Forces prior to entering St. Francis Xavier University in 1958. In 1963 he graduated from NSTC (now Dalhousie University) with a degree in mining engineering, and joined the Iron Ore Company of Canada in Labrador City, becoming mine superintendent two years later.
Dr. Calder attended McGill University after being awarded a Canadian Mineral Industry Foundation scholarship and received a post-graduate diploma prior to attending Queen's University where he received an M.Sc. and PhD degrees in mining engineering.  He joined the faculty of the Queen's Mining Engineering Department in 1970 and was head of that department from 1980 to 1990. Upon retiring as a regular faculty member in 1997, he was honoured by being designated as a Queen's Emeritus Professor. At the Pontifica Universidad Catolica de Chile from 1997 to 2001, he served as the first Canadian Mining Chair, and full professor within the Faculty of Engineering's Mining Department.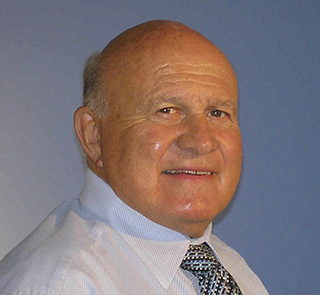 2018
Ronald Nolan
Ronald R. Nolan is a graduate of electrical engineering from the University of Alberta. He joined Hatch shortly after completing his studies. 
In his 50 years at Hatch, he contributed enormously to and completed many outstanding projects in Canada and internationally, including Richards Bay Minerals New Titania Operation in South Africa, ISCOTT major new direct reduction steel-making facility in Trinidad, and the Inco S02 Abatement Project in Sudbury, Ontario. He served as a past president, CEO and chair of Hatch for 16 years, leading Hatch through tremendous global growth in business volume, employees and offices.
Throughout his career, he served as a Chair on the boards of many organizations including the board of directors of the N-Solv Corporation, Hatch Ltd., Hatch Mott MacDonald, Canadian Academy of Engineers (founding member and vice chair), Council of Canadian Academies, Trillium Health Centre Foundation and the Canadian Simmental Association (president).