Winners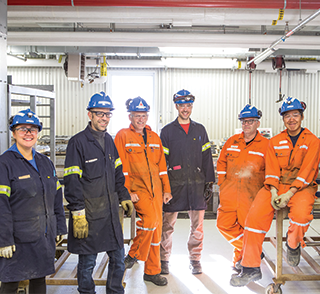 2019
Glencore's Raglan Mine, Community Engagement Excellence
Raglan Mine implemented the Tamatumani program in 2008 as part of the Raglan Agreement. Tamatumani ("second start" in Inuktitut) outlines several initiatives intended for all employees and contractors, in order to attract and retain the largest possible number of Inuit employees.
Tamatumani is designed to create positions for Inuit employees and foster better workplace integration. Training is provided through programs of varying duration by a team committed to facilitate acquisition of technical skills required to ensure their career advancement within the company. Also, training in core competence is offered via Tamatumani to Inuit employees. The integration of new Inuit employees is supported through a transition to work program. Theme training is also provided to prepare Inuit employees on what the company is expecting from them; these training components are offered to the new Inuit employees of Raglan Mine and its contractors.
Tamatumani implements several initiatives favoring harmonization of cultures within the company. These initiatives are intended to the entire personnel. Training and outreach activities are offered to supervisors and employees. Tamatumani also provides assistance to departments wishing to favor the hiring of Inuit; in order to achieve this, an Inuit employment centre was set up.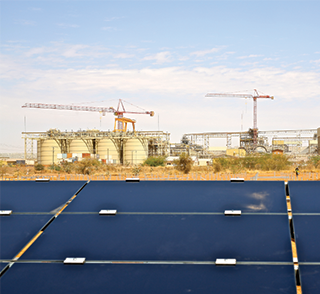 2019
IAMGOLD Essakane SA, Environmental Excellence
With the transition to processing harder ore, energy consumption at the Essakane mine increased from about 14 GWh/month in 2013 to 26 GWh/month in 2015. In light of this, IAMGOLD Essakane SA decided to partner with African Energy Management Platform (AEMP) and global renewable energy independent power producer EREN Renewable Energy SA, to construct solar capacity to complement the existing 57MW heavy fuel oil ("HFO") power plant. In the project's first phase, it was estimated that 15 MWp of solar capacity would be built and the hybridization of IAMGOLD Essakane SA's HFO power plant would allow savings of approximately six million liters of fuel and a reduction of 18,500 tonnes of CO2 per year. According to IAMGOLD, rhe project would also bring the creation of 40 new jobs.