Winners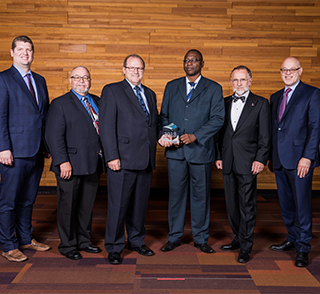 2018
IAMGOLD, Community Engagement Excellence
Scrap Metal Recovery to Support Local Initiatives Peanut Butter Example
IAMGOLD is a mid-tier mining company headquartered in Toronto, Canada with four operating gold mines on three continents. A solid base of strategic assets is complemented by a diverse pipeline of development and exploration projects, a continuous assessment of accretive acquisition opportunities and a deep commitment to mutually beneficial partnerships.
The company's strong performance is supported through a high-performance culture defined by operational excellence, financial discipline, employee empowerment, sustainable innovation and the highest standards of health, safety and corporate social responsibility.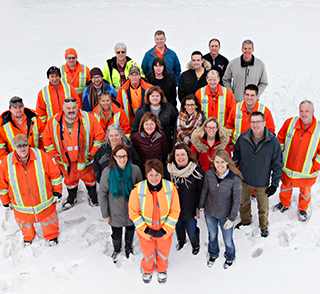 2018
Vale, Environmental Excellence
Sudbury Biodiversity Program
Vale's Sudbury Operations has a comprehensive biodiversity program designed to reclaim historically stressed lands and waterways and restore them back to their natural state after more than a century of mining and logging activities.
The program includes aerial seeding, reclaiming tailings with biosolids, planting milkweed for monarch butterflies, hosting bee colonies and stocking fish in local rivers and lakes. Vale also invests $250,000 and donates 50,000 tree seedlings annually to the City of Greater Sudbury's Biodiversity Action Plan.
These biodiversity initiatives, coupled with Vale's $1 Billion Clean AER Project, which will reduce sulphur dioxide emissions from our Smelter by 85% and greenhouse gas emissions by 40%, truly demonstrate Vale's commitment to one of its core values: 'Prize Our Planet.'
Vale's Sudbury Operations is one of the largest integrated mining complexes in the world and produces nickel, copper, cobalt, platinum group metals, gold and silver.