Winners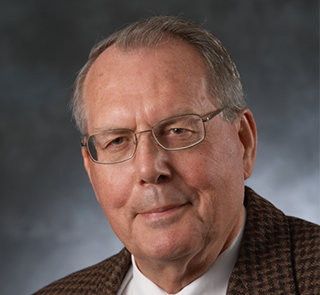 2021
Bert Wasmund
Bert Wasmund was raised on the family farm in Monteagle, Ontario. The family later moved to Bancroft where he attended high school and also earned some solid business skills by assisting in the family's general store. After graduating from high school, he worked for over a year in the metallurgical laboratory of nearby Bicroft Uranium Mines. He received strong mentorship at Bicroft, especially from their Chief Chemist, who encouraged him to study Chemical Engineering at Queen's, where he earned his B.Sc. and M.Sc. degrees.
Upon obtaining his Ph.D. from the University of Toronto in 1966, Dr. Wasmund joined Hatch Ltd. He soon became known for his strong technical skills and innovative approach for solving long-standing industrial problems. Most noteworthy was his 1973 invention of technology for protecting the walls of smelting furnaces using solid copper elements, which greatly enhanced their productivity, lifespan, and energy efficiency. This patented technology was first used by Falconbridge at its Falcondo nickel-smelting complex in the Dominican Republic and later became the cornerstone of Hatch's thriving custom-design furnace business, with more than 200 installations worldwide.
In the 1970s and 80s, Dr. Wasmund was recognized for his contributions to the environmental progress in the mining industry for his work in Sudbury's nickel district. First, he and the Falconbridge team implemented a strategy to replace outdated blast furnaces with a new smelting process using electric furnaces and fluid-bed roasters, from which the sulphur dioxide was converted to saleable acid. Together with a similar SO2 Abatement program implemented later at Inco, the air quality dramatically improved and the vexing acid-rain problem was virtually eliminated.
In 1989, Dr. Wasmund and the Hatch team revolutionized the platinum smelting business with the design of an electric smelting furnace for Impala Platinum in South Africa, which resulted in tripling daily production, and reduced energy requirements by 25 percent, thereby greatly improving their competitiveness.
Dr. Wasmund's numerous successful innovations have gained wide recognition and awards, including the prestigious Noranda Airey Award in 1998, induction into the Canadian Mining Hall of Fame in 2011, the pre-eminent Professional Engineers Ontario's Gold Medal in 2012, and inclusion into the Order of Canada in 2017.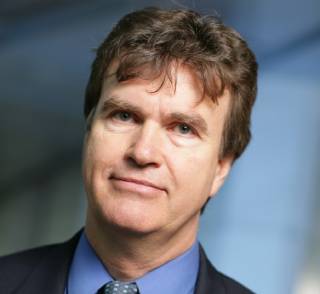 2020
Greg Gosson
Greg Gosson obtained his BSc Honours, Geological Sciences from Queen's University, Kingston, Canada, and a Ph.D in Geology from University of Victoria, Wellington, New Zealand. He worked over 35 years in exploration and mine operations in North America, Australasia, SE Asia, and Africa. Gosson worked 5 years as Chief Mining Advisor of the BC Securities Commission starting in the year that NI 43-101 standards were first adopted. For the past 14 years, he has been the technical director of Geology & Compliance with the Wood Group, an international consulting engineering firm, assisting clients with mineral project evaluation and mine development plans. While at Wood, Gosson merged his knowledge of mining project evaluation with Securities Regulations of mining disclosure standards, providing advice to clients, and participating in mining industry committees advising Securities Regulators on mining disclosure standards and CIM Committees writing and updating mining standard definitions, and best practices for the mining industry.