Winners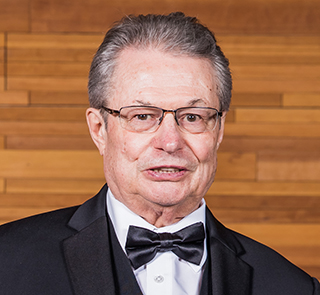 2018
Dr. Peter Calder
Born in Springhill, Nova Scotia, Dr. Peter N. Calder served five years in the Canadian Armed Forces prior to entering St. Francis Xavier University in 1958. In 1963 he graduated from NSTC (now Dalhousie University) with a degree in mining engineering, and joined the Iron Ore Company of Canada in Labrador City, becoming mine superintendent two years later.
Dr. Calder attended McGill University after being awarded a Canadian Mineral Industry Foundation scholarship and received a post-graduate diploma prior to attending Queen's University where he received an M.Sc. and PhD degrees in mining engineering.  He joined the faculty of the Queen's Mining Engineering Department in 1970 and was head of that department from 1980 to 1990. Upon retiring as a regular faculty member in 1997, he was honoured by being designated as a Queen's Emeritus Professor. At the Pontifica Universidad Catolica de Chile from 1997 to 2001, he served as the first Canadian Mining Chair, and full professor within the Faculty of Engineering's Mining Department.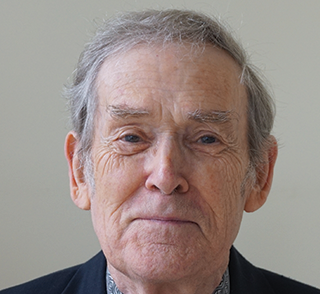 2017
John R. Goode
John Goode graduated from the Royal School of Mines, United Kingdom, in 1963, and joined Falconbridge, spending two years trouble-shooting the pyrrhotite roasters. This was followed by jobs at RTZ's Avonmouth smelter in Rio Algom's Elliot Lake uranium-rare earth plants and for Ore Sorters. 
In 1976, Goode joined Kilborn Engineering where he spent 18 years, where he eventually became VP Mining and Metallurgy. In 1994, he joined Barrick and managed its China operations for the next four years.
On his return to Canada, he established a metallurgical consultancy which has undertaken gold, uranium, rare earth and other projects for Barrick, Placer, Iamgold, Avalon, Crystallex, Serra Verde, NRCan and others. Current assignments are located in Russia, Brazil and Canada.
Goode has co-organized CIM conferences, presented short courses, delivered 60 papers and is a peer reviewer. He has lectured at Ryerson University and is on a Canadian CSA/ISO committee drafting standards for the rare earths industry.