Winners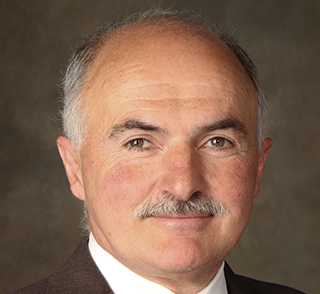 2023
Mauro Chiesa
Mauro Chiesa made his mark in infrastructure financing and natural resource development—his work changed the developing and emerging world in tangible ways that continue to this day. His technical reports and analyses were renowned for their insight, precision, and broad sweep.  
Chiesa's career began with Export Development Canada (ED) in Ottawa, where he worked on export financing, with a focus on Africa. During his time in New York with two international banks (Banque Indosuez, Sumitomo Bank), he specialized in industrial finance, working on project financing (for power generation and mining) and complex turn-arounds. At the International Finance Corporation (IFC) in Washington DC, he led IFC teams in emerging countries on government-focused advisory missions specialising in public sector P3, joint-venture and privatisation potential. As an independent advisor, he was known for his technical prowess in project financing of large-scale industries; his expertise was evident in the several CIM keynote addresses and in his contributions to CIM Magazine. 
Mauro Chiesa passed away on February 8, 2023 at the age of 70. 
Distinguished Lecturer 2015-16
Lecture Abstract
X
Full-costing in the selection of good mine projects
Mine projects are depleting assets that are very capital-intensive. As replacement assets are becoming increasingly difficult to find, finding the capital to finance these assets is also becoming difficult. Adding further complexity, the public sector is becoming increasingly hesitant to support such developments, insisting on all mining companies to form two queues: one for permits and one for co-financing; much like the institutional investor, the public sector also is faced with pension obligations, and deficits. The resulting issues, which can be seen with over $1 billion of asset provisions in but 30 months for the majors alone, has sent the institutional investor packing. The majors are shedding producing assets to raise cash, instead of purchasing promising assets from the juniors; the juniors in turn find themselves "crowded out" from the capital by the producing assets, and are faced with a difficult market. Industry valuations have suffered as a result, paradoxically, in a buyer's market.
The mining company must now better screen and select its existing and future projects and perform to pro forma expectations to regain the market's confidence, and valuation. The mining company has the data and budget, but often not the timely information or patience to improve this risk matrix. The presentation focuses on the framework including a "full costing" approach to reduce the risk of a blunder, reduce the political risk and inflation risk of the project facing either public-sector "queue." The presentation also focuses on the public sector and what it must undertake to remain current; it too faces scrutiny. For the mining company, a more timely performance in delivering projects and the lower resulting volatility in valuation will regain the market's confidence. For the public sector, this will result in economic development and revenues.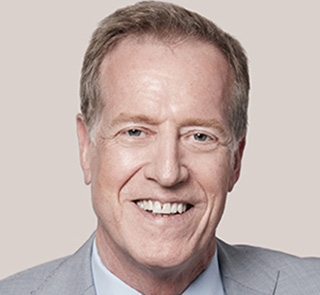 2022
Michael J. Bourassa
Michael J. Bourassa is a member of the global mining group at Fasken LLP. He was co-chair of the International Bar Association's (IBA) Mining Law Committee and is now a council member of the IBA's Section on Energy, Environment, Resources and Infrastructure Law. He also served as a director and officer of the Foundation for Natural Resources and Energy Law and a director of the Prospectors & Developers Association of Canada.  
In the early 2000's on a pro bono basis, Bourassa helped establish the Association of Professional Geoscientists of Ontario which allowed geoscientists to become Qualified Persons for technical reports required by NI 43-101. As a result, he was named an Honorary Geoscientist by the APGO and a Fellow of Geoscientists Canada. He also served as a member of CIM's mineral valuation committee (CIMVAL) which established a mineral valuation standard for Canada.