Winners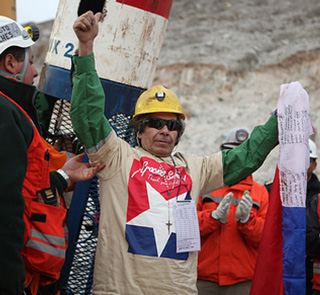 2011
Chilean miners
A tribute to the Canadian companies and individuals involved in the successful 2011 rescue operation of the Chilean miners.
Photo courtesy of Thomas Wanhoff
Caption: Mario Gomez, 59, was the oldest and the ninth of thirty-three miners being liberated from the collapsed San Jose mine near Copiapo, Chile on October 13, 2010. The miners had been trapped for 69 days since the collapse of the mine on August 5, 2010...*** MANDATORY CREDIT: HUGO INFANTE/GOVERNMENT OF CHILE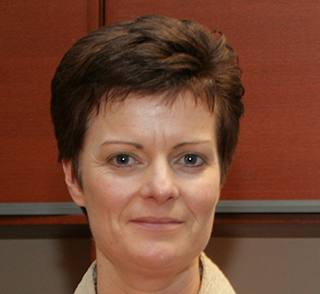 2010
Carol Plummer
"In recognition of exemplary service to the Metal Mining Society, CIM, the Canadian mining industry, education and the local community."
Carol Plummer is general manager, Kittilä Division, Agnico-Eagle Mines Limited. She has been with Agnico-Eagle since October 2004 when she was appointed project manager for the feasibility study on the LaRonde II ore deposit. In May 2005, she became mine superintendent for the LaRonde Division before being transferred to the Lapa project as mine manager in October 2006. In September 2008, Carol was promoted to general manager at Agnico-Eagle's Kittilä Mine in northern Finland. Prior to joining Agnico, Carol worked for Noranda Inc. for 16 years in various positions at several mines, including underground supervisor, planning engineer, chief engineer and mine superintendent.
Carol graduated from Queen's University in 1988 with a B.Sc. (Honours) in mining engineering. She was a member of SOREDEM, the R&D committee of the Quebec Mining Association, from 2002 until 2009 and was the 2005-2007 president. A CIM member since 1986, Carol has held several positions on the Metal Mining Society's executive committee, most notably as chair in 2004-2005. She was actively involved with CIM's MEMO 2008 conference as co-chair of the organizing committee.