Winners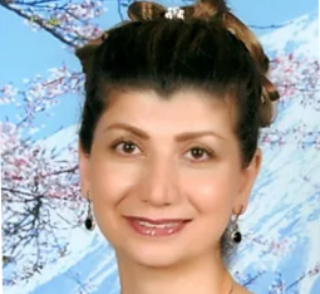 2020
Neda Farmer
Neda Farmer is a skilled mining professional with over 20 years of experience working in team environments, with direct contribution to large-scale surface mine projects in North America. She is a degree qualified mining engineer and registered P.Eng. in both British Columbia and Alberta.
She has completed technical studies and designs from concept through to execution for several surface mine projects. Key technical skills include mine design, mine sequence/scheduling, mine optimization, financial modelling, strategic planning and project management. Farmer has extensive experience in operations. Key operations exposure includes equipment selection, budgeting, short-mid-long range planning, operations improvement, mine production, site project work, business coaching, regulatory approvals, technology implementation and technical training.
2019
Catharine Shaw
Catharine Shaw is the mining client program manager and global account leader for one of the top senior gold producers in Canada. Focused on executive account management for Golder, she has played a key role in planning and executing strategy for the global mining business operations over her 17-year tenure with the company. She is recognized as a collaborator and connector, bringing the right knowledge and the right people to the same table. 
In 2008, Shaw received Golder's President's Award, being recognized for Exceptional Client Service and Exceptional New Client Development. Today, she continues to drive global growth, cultivate client relationships and create new opportunities.
Active within the mining community, Shaw has been published in numerous industry magazines writing articles that focus on the representation of women in business and the mining industry. A passionate industry volunteer, she is a founding director and past president of Women in Mining Canada, a not-for-profit organization established in 2009, where she served as a director and officer of the corporation from 2009 until 2015. She is the founding member and a past president (2010 – 2012) of the CIM GTA West Branch and served as vice president of the CIM Central District from 2015 to 2017. She currently serves as the co-chair for CIM's Diversity and Inclusion Advisory Committee.