Winners
2019
Catharine Shaw
Catharine Shaw is the mining client program manager and global account leader for one of the top senior gold producers in Canada. Focused on executive account management for Golder, she has played a key role in planning and executing strategy for the global mining business operations over her 17-year tenure with the company. She is recognized as a collaborator and connector, bringing the right knowledge and the right people to the same table. 
In 2008, Shaw received Golder's President's Award, being recognized for Exceptional Client Service and Exceptional New Client Development. Today, she continues to drive global growth, cultivate client relationships and create new opportunities.
Active within the mining community, Shaw has been published in numerous industry magazines writing articles that focus on the representation of women in business and the mining industry. A passionate industry volunteer, she is a founding director and past president of Women in Mining Canada, a not-for-profit organization established in 2009, where she served as a director and officer of the corporation from 2009 until 2015. She is the founding member and a past president (2010 – 2012) of the CIM GTA West Branch and served as vice president of the CIM Central District from 2015 to 2017. She currently serves as the co-chair for CIM's Diversity and Inclusion Advisory Committee.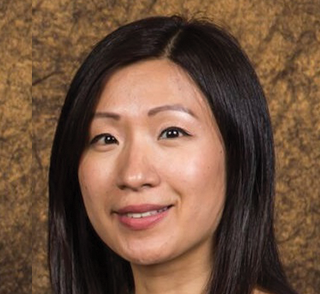 2017
Betty Yi-Shing Lin
Central District Distinguished Service Award
Betty Lin is a manager and global backfill specialist at Hatch. She is responsible for leading projects in mine backfill, paste and underground tailings disposal. In the last nine years, she has successfully executed over 65 projects internationally. Lin is very active in various mining societies and speaks and chairs at numerous conferences throughout North America and globally.
Lin is recognized for her leadership and dedication in the community and was honoured for her volunteer service with the University of Toronto Arbor Award in 2014. Her passion for championing the enrolment of women in engineering has contributed to notable increases in the female student population at U of T's Faculty of Engineering.
Lin has been an executive director of the CIM GTA West Branch for over four years, most recently taking the role of president in 2016-2017. During the downturn, she and her team managed to maintain membership and continued to grow the branch through various technical luncheons, a membership drive and golf tournament, networking events and by creating new scholarship opportunities for students.