Winners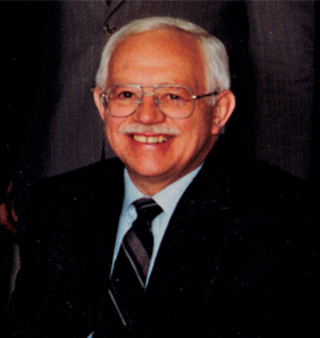 2021
Alex Speirs
Alex Speirs has enjoyed a long and storied career in the Canadian mining industry. Immigrating to Canada in the early 60s, he worked at mines in northern Quebec. Later, as an executive, he helped develop the Redpath Group into one of the premier mine contracting companies in the world. Most notably, he was involved in much of the early Arctic work the company carried out, including projects in Greenland. He was also a driving force for Redpath to go international, with notable projects such as at Freeport Indonesia which continue to this day.

After his first retirement in the early 90s, Speirs enjoyed a ten-year consulting career, initially with Kvaerner Metals Davy (Toronto) and later in support of Diavik Diamond Mines (Rio Tinto) to establish what is today the Diavik Mine. His experience in Arctic work played a key role in the early life of this project. During his consulting career, Alex became one of the few foreigners to be awarded a membership in the Russian Academy of Mining Sciences.
As a long-term member and supporter of CIM, Speirs was a founding member of the Northern Gateway Branch in North Bay.  Through his and others' efforts, the branch became a strong, viable voice for the mining industry in the district. His industry experience, coupled with his energy and enthusiasm, were important in moving the Northern Gateway branch forward.  In 2008, the branch won the Mel W. Bartley Outstanding Branch Award and is still very active today.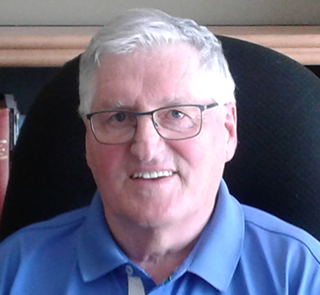 2021
Michel Robinson
Michel Robinson obtained his diploma in mining engineering at Laval University in 1972 and in business administration with a finance option in 1986 at the University of Quebec in Chicoutimi. His career began in surface mining for Arcelor Mittal (formerly QCM) in Gagnon, and for the Asbestos Corporation in Thetford Mines. He continued in underground mining for Teck Corporation at the Silverfields mine in Cobalt, Ontario, and Niobec, Quebec as facility manager. He has served on the boards of directors of the Association minière du Québec and of the Association paritaire pour la santé et la sécurité du travail du secteur minier (APSM).
Robinson ended his career with Hydro Quebec as responsible for monitoring dykes and dams and civil engineering structures in the large territory of James Bay, Abitibi Témiscamingue and the Saguenay region. He participated in the activities of the CIM  Saguenay Branch, but was mainly active in the Quebec Branch, serving as treasurer until recently. Promoting the mining sector to students has always been at the heart of the Quebec Branch's priorities. Robinson is a member of the Ordre des ingénieurs du Québec.