Winners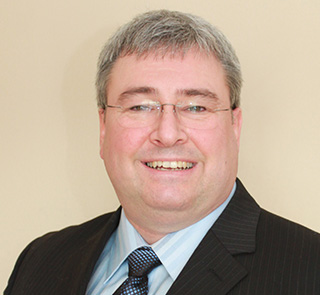 2023
Robert Cloutier
​Robert Cloutier studied at the University of Montreal where he obtained his B.Sc. in geology. Since 2007 he has worked at Magneto Investments, where he is currently a Senior Geologis. Previously, he was a production geologist at Cambior for 7 years and held several other positions in geology, on both the exploration and production sides. Between 1986 and 2007 he worked at the Casa Berardi mines, Aurizon Mines, Aur Resources, among others.
He has been founding president of the CIM Amos Branch since 2012. He has also been vice-president of the Chamber of Commerce and Industry of Centre-Abitibi since 2010, member of the HR and OHS committees of the Quebec Mining Association since 2014, administrator of the Cégep de l'Abitibi-Témiscamingue since 2014 and member of the Amos-region Education and Training Corporation since 2012.
In 2018, he won the David Gourd award at the Élites gala of the Centre-Abitibi Chamber of Commerce and Industry.
2023
Roy Slack
Past President of CIM (2019-2020)
Roy Slack is a professional engineer and a graduate of Queen's University in Kingston, with a degree in mining engineering.  
In 1998 he started Cementation's operations in North America, providing design build mine construction services to the mining sector. He retired from the company in 2019 but remains on the board. He is also on the board of Torex Gold Resources.  
In 2008 he was awarded the Engineer's Medal for Entrepreneurship by the Professional Engineers of Ontario. In 2013 he was appointed to the Province of Ontario's first Prevention Council to advise the government on workplace safety. In 2017 Nipissing University bestowed upon him an Honorary Doctorate. He remains active in CIM on the executive of the Health & Safety Society and the Northern Gateway Branch, as well as an Associate Editor for CIM Journal. 
Distinguished Lecturer 2023-24
Lecture Abstracts
X
40 Years of Safety Shares (Safety)
Based on 40 years of experience in the mining industry, a number of safety stories will be presented with lessons learned, ideas and things to think about. 
Industry Challenges: Observations & Opinions (General)
This lecture offers some non-technical opinions and observations on environmental and social responsibility, diversity and inclusion, and the public's perception of mining. 
Starting Off Your Career in the Mining Industry (Schools/Student Nights)
An overview of current trends in the mining industry and some practical tips for students and newcomers to the industry will be presented. 
Shaft Sinking 101 (Schools & Mine Development)
An overview of traditional, current and future shaft sinking methods in North America from the author of the chapter on shaft sinking in the latest edition of the SME UG Mining Handbook.
Beer Tasting (Social)
In which a "Cranky Old Man" teams up with a local pub or brewery to host a social with some questionable advice on beer tasting.