Winners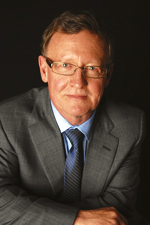 2011
David Fawcett
"For his visionary leadership and phenomenal efforts in reviving the coal industry in Northeast BC."
David Fawcett, a graduate in mining engineering from the University of Alberta, has been in the coal industry for over 35 years. During his career, he has had a broad range of responsibilities, from early stage geology and exploration through feasibility and regulatory processes, to operations, management and executive positions for major, intermediate and startup companies, including Consolidation Coal, BC Hydro (Hat Creek project), Dentherm Resources (Denison Mines) and Smoky River Coal.
Over the past 16 years, David has played a key role in reviving the coal industry in northeast British Columbia, with coal property acquisition and early-stage development involving several companies, including Globaltex Industries (later Pine Valley Coal), the Willow Creek project, Western Coal (of which he was one of the founders), the Belcourt, Wolverine and Burnt River projects, Hillsborough Resources, and the Wapiti and Horizon projects.
Today, he is in the process of acquiring new coal licenses in northeast British Columbia, with a view to advancing new projects.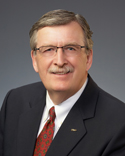 2010
Allen Wright
"For his visionary leadership and tireless efforts in promoting the Canadian coal industry throughout North America."
Allen Wright, a business professional with over 35 years of experience serving both private and public sector organizations, joined the Coal Association of Canada as its executive director in 2001, becoming president and CEO in 2008. Prior to joining the Coal Association of Canada, Allen was president and a principal of PGA Communications Inc., a full service public affairs consulting practice, which he co-founded in Calgary, Alberta, in 1993. Before establishing PGA Communications, he directed the government relations efforts for Dome Petroleum and Amoco Canada (now BP Canada) and was a member of the external affairs team with Imperial Oil. He began his public affairs career in 1975, serving as a senior member on the staff of two Federal Cabinet Ministers in Ottawa.