Winners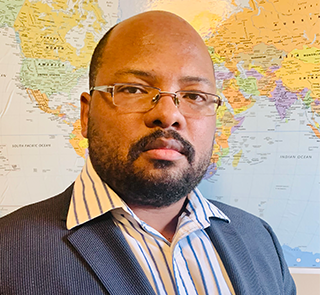 2021
Tim Mbanga
Tim Mbanga has a bachelor's degree in chemical & metallurgical engineering and over ten years of experience in mineral processing. He is currently the chief metallurgist at Nutrien, Rocanville division; prior to that he worked at several mines in Ontario, British Columbia and Africa. His experience includes base metals, precious metals, precious stones and industrial minerals. 
Mbanga is an active member of CIM and Co-chair & Past Technical Chair of CMP MB/SK Branch, author of Canadian Milling Practice (Nutrien Potash) and was recently appointed as part of MICA (Mining Innovation Commercialization Accelerator)- Industry Consultation Group. 
He enjoys collaborating with young engineers and high school students who are potential engineers of the future. He helps engineers from outside the country to register with engineering regulatory bodies in their jurisdictions and also mentors new engineering trainees. He volunteers with the APEGS K-12 program, experience review and mentorship programs. He also volunteers as a judge for the Regina high schools science fair, career fair and the Canadian Mineral Processors students' poster and mentorship programs.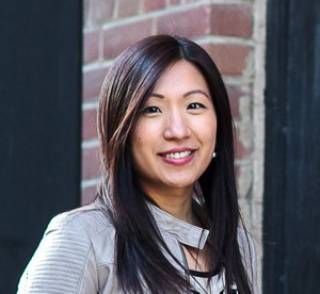 2020
Betty Yi-Shing Lin
Betty Lin is described as a trailblazer and has displayed an extraordinary range of leadership qualities from her years as a student through to employment. She is heavily involved in the community, speaks and chairs at local and national conferences, professional societies, and journal publications.
Lin is passionately driven to bring out the best in others and continues to mentor students at the University of Toronto (U of T) and young engineers at Hatch. Her dedication in championing women in the profession has contributed to notable increases in female enrolment in Engineering.
Lin is the manager and global backfill specialist at Hatch. She is known for her world-class expertise and her ability to take on global projects. She is involved in all aspects of project work from business development through to project completion. Her technical contributions include optimization, design, implementation and commissioning of tailings disposal and backfill systems.
In addition to serving as Executive Director of CIM GTA West for many years, she is also past President of the Chapter, a recipient of the District Distinguished Service Award, and the U of T Arbor Award. She participates in various community volunteer programs including charity runs, the Daily Bread Food Bank, and other fund-raising events.