Winners
2023
Keith N. Spence
Keith Spence is Co-Chair, and led the formation of CIM's world recognized Mining Valuation Standards (CIMVAL) following the Bre-X mining scandal. CIMVAL is referenced by the Toronto Stock Exchange and other international stock exchanges. CIMVAL is used by Canadian and international mining practitioners for valuation of mining projects, including project acquisitions, government expropriation, audited financials and litigation. He currently represents CIM as the Chair of the International Mining Valuation Committee (IMVAL).
A field geologist, with experience in the Canadian North and internationally, he held senior positions in Capital Markets and Investment Banking at Royal Bank, Scotia Bank and the Bank of Montreal. He has served on the Boards of Ontario Place and Royal Ontario Museum.
He has also served on CIM Council, Chair of CIM's Management and Economics Society and Chair of CIM Audit Committee. He has chaired sessions and presented at many CIM Annual Conventions. He also organized successful one day CIM conferences in Beijing and Hong Kong, China.
In 2012 he received the Queen Elizabeth Diamond Jubilee Medal for contributions to Canada. A Commonwealth Scholar, he is a graduate of the Global Management program from Harvard University, and has an Honors B.Sc. in Geology and MBA from University of Western Ontario.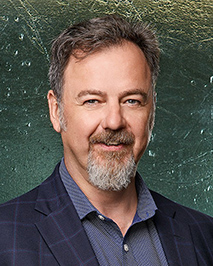 2022
Michael Cinnamond
Mike Cinnamond is the senior vice president of finance and chief financial officer of B2Gold Corp. Prior to joining B2Gold in 2013, he was an audit partner at PricewaterhouseCoopers LLP where he was the BC Resources Leader for the mining, forestry and energy and utilities practices.
He has 22 years of experience in the mining industry sector and is a member of the Institute of Chartered Accountants of BC and holds an LL.B. designation from the University of Exeter.
He has been involved with CIM both locally and nationally for almost 20 years. He has served as treasurer, vice chair and ultimately branch chair of CIM's Vancouver Branch. He was CIM's audit and risk chair for several years and has been a director-at-large for the CIM Council for the past four years. At the 2018 CIM Convention + Expo in Vancouver, Mike was the moderator of the plenary session.
He is also currently a director of Canuck Place Children's Hospice in Vancouver and a board member of HighGold Mining Inc.