Winners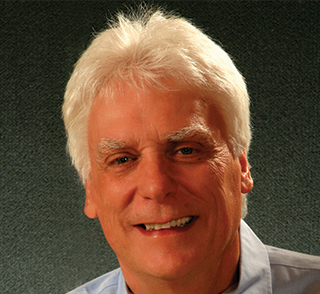 2019
Tim Skinner
Tim Skinner graduated from the University of Waterloo in 1974 with a Bachelor of Mathematics. He has over 35 years in mining and minerals processing with Cominco, Fording Coal, NYCO Minerals, and Elk Valley Coal. His experience has focused on digital technology and systems for information, operational, real time control, and advanced automation. He retired as general manager, information systems for Elk Valley Coal in 2007, and is now president of his own consulting practice, SMART Systems Group.
Skinner is an active volunteer and passionate supporter of advancing computing and automation in mining.  Tim has been a CIM Distinguished Lecturer, a member of the Surface Mining Association for Research and Technology, and chair of Canada's ISO (International Standards Organization) TC82 Mining Mirror Committee.  He is currently International Chair of ISO TC82 Subcommittee8 Advanced Automated Mining Systems, and is a Canadian expert for ISO mining automation standards.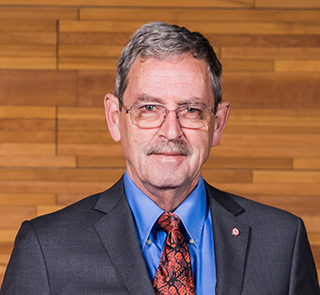 2018
Malcolm Scoble
Malcolm Scoble is a professor of mining engineering at the University of British Columbia (UBC). He has been a dedicated member and supporter of CIM and its branches in Flin Flon, Snow Lake, Montreal, and Vancouver since the 1960s. Among prior awards are CIM's Fellowship (1994) and Distinguished Lecturer Award (1996). In 2012 he was awarded the Inaugural Gold Medal for distinguished service by the Canadian Mining Innovation Council.      
He grew up in the West Country of England, attracted by the history and technology of its underground tin and copper mining. This led to bachelor, masters and PhD degrees at the Camborne School of Mines, Leicester University, and Nottingham University. He is a professional engineer in B.C. and a Fellow of the Canadian Academy of Engineering.
He has held terms as the head of the mining departments at both McGill and UBC. His teaching and research evolved over his career from surface and underground mining technology to mining automation. In the last decade, however, he has been devoted to promoting Sustainable Mining with its communities.
Scoble's teaching has focused mainly on aspects of mine planning and design, automation, IT and geomechanics. His research evolved from surface and underground rock mechanics, to mine automation, and more recently to sustainable development and mining communities. To date he has supervised 32 Ph.D and 29 master's research students to completion.
Scoble has worked in various mines as a mining engineer on research and consulting projects in Portugal, UK, Australia, Africa, North and South America, and China.