Winners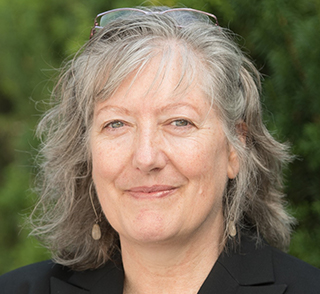 2020
Dr. C.D. ('Lyn) Anglin
Dr. 'Lyn Anglin has over 35 years of experience in the minerals sector, in research, research management and public outreach. She holds a Ph.D. in Geology and is a registered P.Geo.. She was the inaugural President and CEO of Geoscience BC, a non-profit geoscience applied research organization, from 2006 to 2013. In 2014, she was recruited by Imperial Metals as Chief Scientific Officer to assist them with their response to the Mount Polley tailings spill. She provided technical advice and guidance to the company's spill response team, and communicated with First Nations, local communities, government regulators and industry associations concerning the company's spill response and progress on remediation. Throughout her career she has engaged extensively with the public, politicians, and research organizations on the value of resource development to society.
Dr. Anglin retired from Imperial in 2018 and is now principal of Anglin and Associates Consulting. She continues to serve on a number of non-profit boards and advisory committees, including as a Director of CIM's Geological Society, on the Board of Women in Mining BC, as past-Chair of AME BC's Board, and as Past-President of the SEG Foundation. Over her career, she has received a number of awards from her peers including the C.J. Westerman Award from EGBC, and the J. Willis Ambrose Medal from the GAC. She was named one of the 100 Global Inspirational Women in Mining in 2013, and received a Special Tribute Award from AME BC in 2014, the Minerva Foundation Award for Women in Natural Resources in 2010, and a Canada's 125th Anniversary Commemorative Medal in 1992. She is a former President of the Geological Association of Canada, and is co-author of the "Ore Mineral Atlas", a book published by the Mineral Deposits Division of the GAC that is used by many geology departments in Canada and around the world.
Lecture Abstract
X
Mount Polley Mine Tailings Spill Remediation – Challenges and Successes
Five years after a glaciolacustrine layer under the foundation of the tailings dam at the Mount Polley Mine (MPM) failed and 17 million cubic meters of water and 8 million cubic meters of tailings and embankment materials spilled into Polley lake, Hazeltine Creek, Edney Creek, and Quesnel Lake, significant progress has been made in remediating the affected environment. The company has, to-date, invested on the order of $70 million on clean-up and repair, and on human health and environmental impact and risk assessments, monitoring studies and extensive remediation of impacted areas. Risk assessments indicate that the risks to human health from the spill are low, while the environmental impacts are low to moderate, with risks from metal contamination determined to be low, while the moderate environmental risks pertain primarily to the homogenous grain-size and low-organic content of the spilled tailings as a hindrance to ecosystem recovery. The priority in terrestrial response has therefore been on remediating the physical aspects of the spill. Geochemical studies, and sediment, water and benthic species monitoring, indicate that the tailings that were deposited at the bottom of Quesnel Lake are physically and chemically stable and are not releasing metals to the lake water, so the remediation approach chosen for the lake, based on net environmental benefit, is one of monitored natural recovery. The remediation plan developed by the MPM was accepted by the provincial government in September 2019 and ongoing monitoring results indicate that the terrestrial and aquatic ecosystems affected by the spill are continuing to show positive signs of recovery. Communications with stakeholders and First Nations have been maintained through regular community meetings, community newsletters, and site tours with regulators, First Nations, community representatives and members of the local public. The mine has also given numerous tours to professionals, industry associations, international groups, FN groups, public school students and teachers, and academic research groups.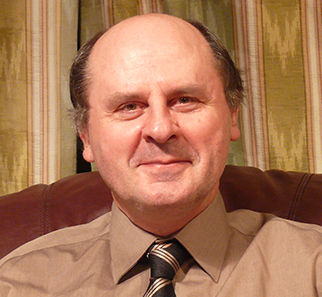 2020
James Budac
James Budac received his BSc at UBC in 1978. After working for a time with Agriculture Canada he obtained his PhD in Chemistry at UVic in 1988. After briefly returning to Agriculture Canada James and his family moved to Thompson, Manitoba where he joined the Technical Services group at Inco's Electrowinning refinery. Ten years later Budac took up a position with Sherritt's Process Technology group in their Fort Saskatchewan Operation.
Over the years Budac has volunteered his time with MetSoc: He took on the roles of secretary and chair of the Hydrometallurgy Section and helped coordinate the Ni/Co conference in Sudbury in 2008. Furthermore, he eventually became a member of the BOD of MetSoc, chaired the successful Conference of Metallurgists in 2017 and presided as the president of MetSoc from 2017 to 2018. In addition to the chairmanship of the COM, he also organized a symposium on "Enabling Innovation".
Lecture Abstract
X
Comparing rationalist and empiricist approaches to refinery troubleshooting Often in metallurgy we are called on to resolve production issues. These issues can range from changing market forces requiring product improvements to troubleshooting a process which has become wonky. Part of the resolution requires the introduction of propositions which need evaluation. An important part of the evaluation process requires us to identify whether the proposition was derived from either an empirical or a rational approach. Among other things, I will discuss the positive and negative consequences that empiricism and rationalism bring to the resolution of production issues.