Winners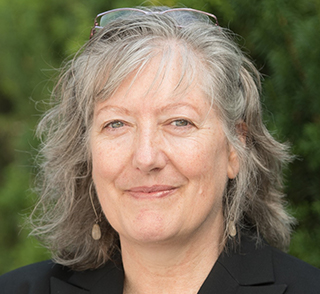 2020
C.D. ('Lyn) Anglin
C.D. ('Lyn) Anglin, Ph.D. Geology, and P.Geo., registered with Engineers and Geoscientists of British Columbia, is Principal Consultant with Anglin & Associates. 'Lyn has more than 35 years of geoscience research and senior management experience in the minerals and mining sector. Her career has ranged from government to non-profit and the private sector, and she is now consulting. 'Lyn was recruited by Imperial Metals in Sep 2014 to take on the role of Chief Scientific Officer to help lead their recovery and remediation response to the Mount Polley tailings spill. Before joining Imperial, she was President and CEO of Geoscience BC, an innovative, industry-led geoscience research organization based in Vancouver. She has extensive public communication and engagement experience, and prior to her senior management roles in industry and at GBC, she spent 20 years with the Federal government in research management and science policy.
Distinguished Lecturer 2020-21
The Mount Polley Tailings Spill: Response and Recovery – 6 Years Later
Lecture Abstract
X
Six years after a glaciolacustrine layer under the tailings dam at the Mount Polley Mine failed, and 25 million cubic metres of water, tailings and embankment materials spilled into the surrounding environment, significant progress has been made in remediating the spill impacts. The company has invested on the order of $70 million on clean-up and repair. Human health and environmental impact and risk assessments, monitoring studies, and extensive remediation of impacted areas have been completed. Risk assessments indicate human health risks from the spill are low, while environmental impacts are low to moderate, with impacts primarily related to the homogeneous grain-size and low-organic content of the spilled tailings. The remediation response has therefore been focused on physical aspects of the spill. Ongoing monitoring indicates that impacted ecosystems continue showing positive signs of recovery. Communications with stakeholders and First Nations were maintained through regular community meetings, community newsletters, and site tours with regulators, First Nations, community representatives, and members of the local public.
Book this lecturer (Unavailable until Summer 2021)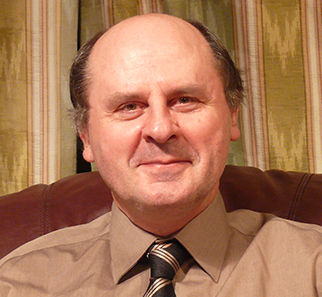 2020
James Budac
James Budac received his BSc at UBC in 1978. After working for a time with Agriculture Canada he obtained his PhD in Chemistry at UVic in 1988. After briefly returning to Agriculture Canada, Budac and his family moved to Thompson, Manitoba where he joined the Technical Services group at Inco's Electrowinning refinery. Ten years later he took up a position with Sherritt's Process Technology group in their Fort Saskatchewan Operation.
Over the years Budac has volunteered his time with MetSoc: he took on the roles of secretary and chair of the Hydrometallurgy Section and helped coordinate the Ni/Co conference in Sudbury in 2008. Furthermore, he eventually became a member of the BOD of MetSoc, chaired the successful Conference of Metallurgists in 2017 and presided as the president of MetSoc from 2017 to 2018. In addition to the chairmanship of the COM, He also organized a symposium on "Enabling Innovation."
Distinguished Lecturer 2020-21
An Examination of the Roles of Rationalism and Empiricism in Refinery Troubleshooting
Lecture Abstract
X
Often in metallurgy we are called upon to resolve production issues. These issues can range from a requirement to change product specifications to meet changing market forces to troubleshooting a process which has gone awry. The entire troubleshooting process can be multifaceted requiring a blend of empirical and rational steps. Among other things, I will discuss the positive and negative consequences that empiricism and rationalism bring to the resolution of production issues. As part of the discussion I will cite examples from the worlds of economics and medicine where competition between rationalist and empiricist approaches has heated up over the past few decades.