Winners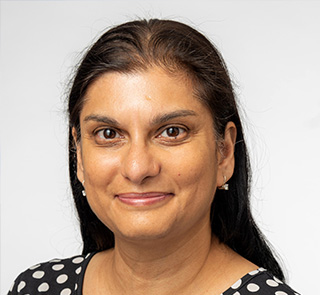 2023
Priti Wanjara
Dr. Priti Wanjara is Principal Researcher at the National Research Council of Canada. She obtained her B. Eng. and Ph.D. from McGill University in Materials Engineering. Priti is recognized internationally as a leading material scientist in advanced manufacturing technologies, specializing in developing welding process design and additive manufacturing solutions for aerospace, automotive and power generation industries. She is the author of 250 refereed articles and 140 technical reports. She currently serves on the Neutrons Canada Board and the Scientific Advisory Committee of the NSERC network for Holistic Innovation in Additive Manufacturing. Within CIM, Dr. Wanjara is a contributing member for 30 years. She is a 30-year CIM Member, Past President of the Metallurgical Society and an elected Fellow of CIM, ASM International, Canadian Aeronautics and Space Institute, Canadian Welding Bureau, and the Canadian Academy of Engineering. Her prestigious recognitions from the Metallurgical Society of CIM include the Brimacombe Award, Silver Medal and Distinguished Scientist Award.   
Distinguished Lecturer 2023-24
Challenges and Opportunities of Metal Additive Manufacturing
Lecture Abstract
X
Additive technologies are permeating game-changing innovations in manufacturing. Presently, the status quo in metal additive manufacturing is centred on the fabrication of small parts with optimization performed for weight savings and performance using mainly laser powder-bed 3D printing technology. For the production of large parts, the manufacturing approach entails migrating to higher deposition rate 3D printing. In this regard, wire-fed electron beam additive manufacturing (EBAM) is gaining momentum as an enabling technology for the fabrication of near net shape metallic components through a rapid layer by layer deposition process. Specific advantages of the EBAM process are the relatively large build envelope – that becomes infinite for in-space production – combined with the near 100% material efficiency of the wire-feed into the melt pool and high bulk material deposition rates. This lecture explores some of the additive research at the National Research Council Canada to address the different underlying challenges presently facing the global scientific and research communities for introducing, producing and qualifying materials and structures fabricated through an additive approach.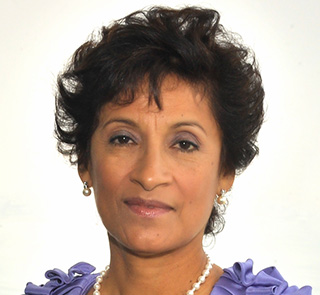 2023
Doris Hiam-Galvez
Doris Hiam-Galvez is a visionary transformational leader with a track record of empowering teams to achieve extraordinary results. She consistently inspires teams to reach new heights and fosters an environment where everyone can thrive. She is currently Senior Advisor at Hatch, Board Director for PDAC and champion of sustainable development. She has a PhD in Metallurgy with broad senior level experience in transforming organizations and driving significant expansion globally focused on value creation.
For the past 15 years as a Director at Hatch, Doris has made a significant impact. Major activity involved building organizations and creating new and innovative businesses to expand the company in Australia, South America, Europe and North America. She led the operations of Hatch Peru and Hatch Europe, driving their successful growth. Before joining Hatch, she was Chief Technology Officer for Novelis, a major global metal manufacturer. She was also Chair of the 2022 CIM Convention.
Working with clients around the world who were struggling with sustainability inspired her to develop "Designing Sustainable Prosperity" (DSP).
Distinguished Lecturer 2023-24
Designing Sustainable Prosperity (DSP)
Lecture Abstract
X
DSP is a practical and structured method to enable the creation of future sustainable societies. It is a collaborative process with practical steps, where interested parties, including members of the local population, define specific types of enterprises needed to establish the pillars of a future diversified economy. A different way of thinking is required to achieve this. The big shift is to focus on the long-term prosperity of the region rather than the short term. The process begins by embarking on a transformative journey to unlock the true potential of the people and the region by empowering individuals, promoting the right skills, fostering collaboration and responsibly leveraging the region's strengths. The business cases serve as catalyst for attracting new investors. The mining industry can facilitate the transition to a diversified economy as a basis for a sustainable society.