Winners
2022
Phillip Mackey
Phillip Mackey is a well-known metallurgist in the field of non-ferrous extractive metallurgy. He was involved in the development of not one but two significant copper smelting technologies. Mackey obtained the BSc (Hons.) and PhD degrees from the School of Metallurgy at the University of NSW, Australia. He then moved to Montreal to join Noranda, where with others, helped develop the Noranda Process in the 1970s, the world's first continuous copper smelting process, and later co-invented the Noranda Converting Process in the 1980s. These processes remain in operation at the Horne smelter, the only remaining copper plant in Canada. He has also worked extensively on the processing of lateritic nickel. Mackey has authored or co-authored more than 100 technical papers covering diverse aspects of non-ferrous metallurgy. The Phillip Mackey Symposium was held in his honor at the 2019 Copper Conference in Vancouver. He is a Past President of the Metallurgical Society, and a Fellow of CIM and TMS. His CIM and METSOC Awards include the Silver Medal; a Special Medal of Honour, the Selwyn G. Blaylock Medal and the Airey Award for "outstanding contributions" to the field of extractive metallurgy. He will be inducted into the Canadian Mining Hall of Fame in 2022.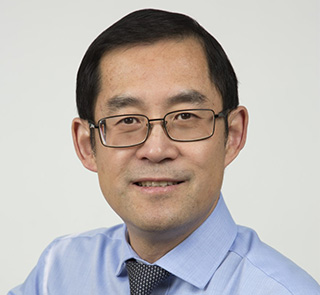 2022
Frank Cheng
Dr. Frank Cheng obtained his Ph.D. in Materials Engineering at the University of Alberta in 2000. He is a Professor and Canada Research Chair in Pipeline Engineering at the University of Calgary. He is an internationally reputed researcher in corrosion science and engineering, and energy pipeline technology. His research aims to advance the fundamental understanding of pipeline corrosion and cracking phenomena, and to develop techniques for effective control of pipeline failures. 
Dr. Cheng has authored four books and over 270  journal papers, and is the recipient of numerous prestigious awards. He is currently serving as the editor-in-chief of the Journal of Pipeline Science and Engineering.