Winners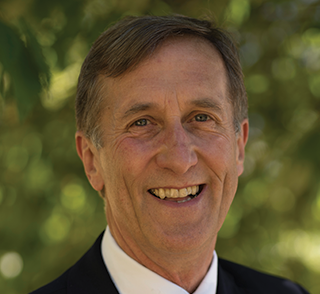 2019
John Thompson
John Thompson has been dividing his time between Cornell University, where he has been the Wold Professor of Environmental Balance for Human Sustainability, and Vancouver, BC where he consults on exploration, mining and sustainability. He has worked in the mining industry and related research for 35 years, including chief geoscientist and vice president of technology and development for Teck Resources, and director of the Mineral Deposit Research Unit at the University of British Columbia. He has had diverse leadership roles in many organizations – as chair for Resources for Future Generations 2018; chair, Genome BC; past-president of the Society of Economic Geologists; co-founder and chair of Geoscience BC; co-founder and chair, of the Canada Mining Innovation Council; and member of two councils for the World Economic Forum. He is on the boards of exploration and technology companies, and advisory groups for venture capital, clean technology and sustainability.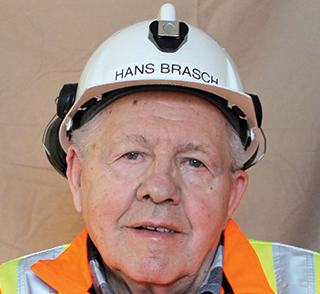 2017
Hans Brasch
Hans Brasch started working at Levack Mine in 1952 at the age of 20 years. He worked for 40 years straight without a day off at various positions. When he retired in 1992, he was able take this knowledge with him, move into the future and continue to learn about new technology and challenges in mining.
With this ongoing dedication to the mining industry, Brasch has been able to act as a liaison between mining companies and the community by lobbying for equipment for display at various venues in the Sudbury area.
He created heritage shows and promoted mining in videos featured both in Canada and Europe, and best of all, documented mining culture from past to present in nine books. In doing so, Brasch helped secure a future in the minds of our youth for the industry.